Dead Ringers Crashing Anna Nicole's Home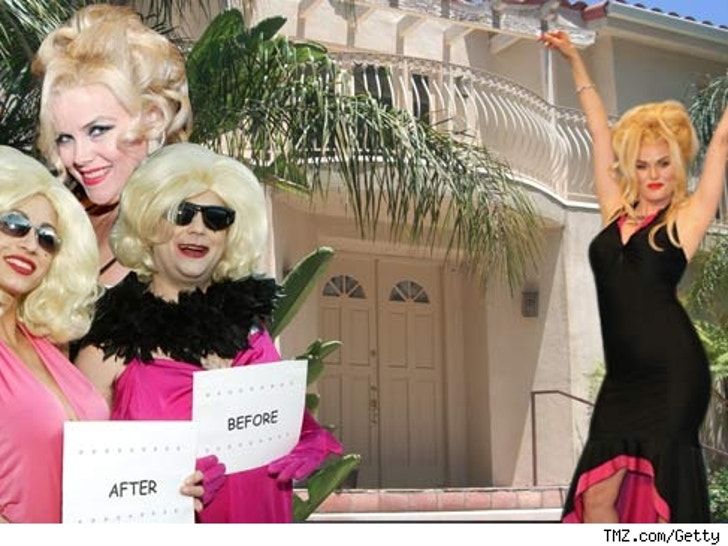 Larry Birkhead and daughter Dannielynn are now living in Anna Nicole's L.A. home -- and TMZ spies say the pair have been receiving some curious guests.

Anna Nicole lookalikes have been stopping by to visit the late busty blonde's former digs. Just this past week, our spy saw a white limo pull up to the house, and a woman resembling the deceased Playmate stepped out, walked up to the door dressed in an evening gown, took a picture at the door and was on her way.
No word yet on whether or not Larry and Dannie have been home during the random visits.