The Z List - This Week's Biggest Losers 06/16/07
The Z List
This Week's Biggest Losers 06/16/07
We were all witnesses this week to LeBron James learning some hard lessons at the hands of the future Mr. Eva Longoria. And King James' 0-4 flameout was echoed in the Zone by similarly cavalier behavior.
Angelina Jolie: She looked fantastic Thursday on "Larry King Live," but her mighty machinations the day before were just plain ugly. Hours before the New York premiere of her film "A Mighty Heart," Angelina unsuccessfully tried to have FOX News banned from the red carpet and get reporters who wanted to interview her to sign a consent form guaranteeing no personal questions, no future repurposing of the interview, and so on. This is a time-honored practice dating all the way back past "Eyes Wide Shut," but predictably, to do this for a film about journalistic heroism -- and one whose premiere benefited the non-profit advocacy group Reporters Without Borders -- sent media types over the edge. Angelina may be the top ranked actress on this week's Forbes Celebrity 100 (she's #14 on the list), but when she told Larry she has "great empathy" for journalists, she sounded about as phony as a three-dollar bill.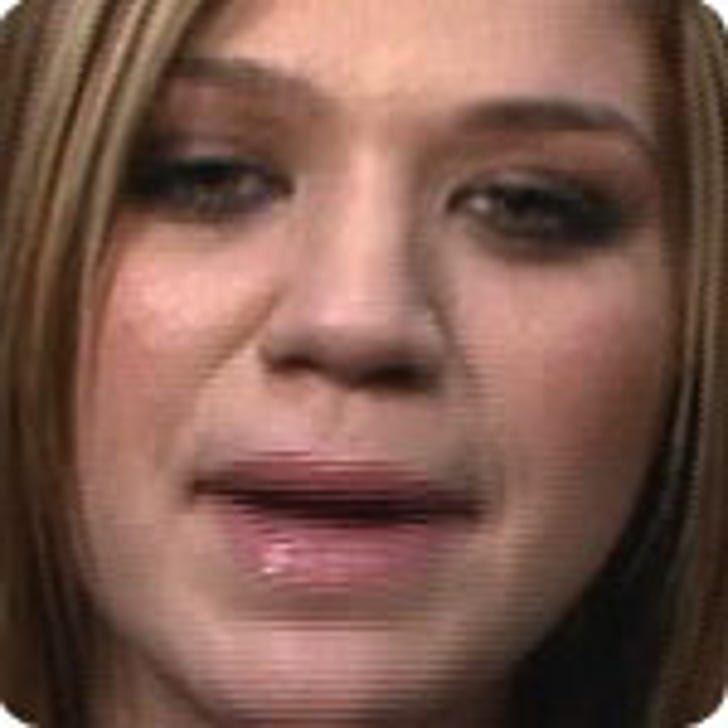 Kelly Clarkson: Short of finding out that Sanjaya was her opening act, Clarkson had about as bad a week as possible since being crowned "American Idol." Following reports that she was having a tug of war with recording industry legend Clive Davis over the contents of her upcoming new album "My December," Clarkson was forced to cancel a planned 40-city arena tour because of disappointing ticket sales. She also fired her manager, Jeff Kwatinetz. Clarkson tells Elle Magazine that she turned down an offer of $10 million from Davis to swap out five tracks on the upcoming album for songs he felt were more commercially viable. On the one hand, you have to admire her spunk; on the other, this is Clive Davis! If they decide not to release "My December," maybe she can go hard rock and wail about "My May and June."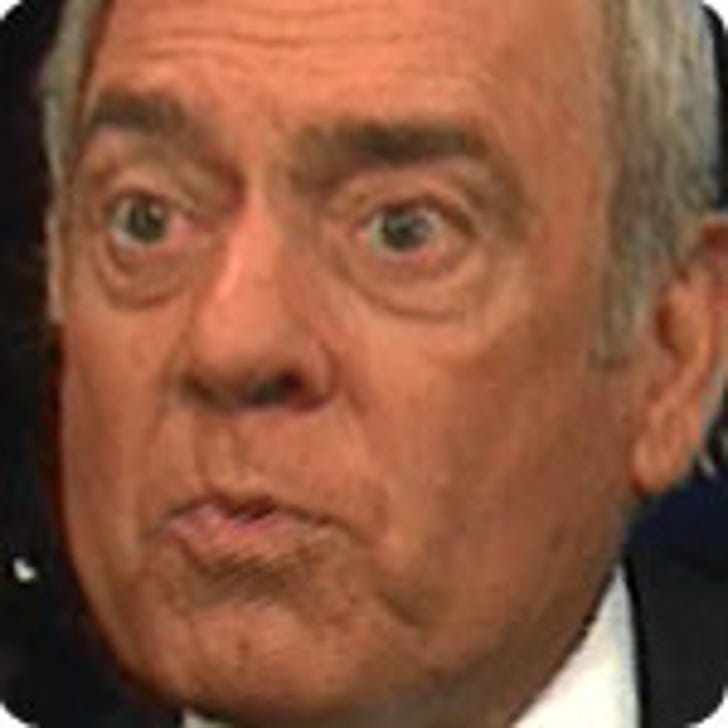 Dan Rather: There's no doubt that Dan has a right to feel a little miffed (still) about how his final days at CBS were handled. But that's no reason to start calling out your successor, Katie Couric, on FOX News' "Your World" program. Dan now traffics in high definition feature pieces for Mark Cuban, but his thought process here was definitely more of the low-definition variety. Within a day or so of making his remarks, Rather was in the sights of not just CBS head honcho Les Moonves, but also every right-wing -- and left-wing -- blogger with laptop battery power. Rather is a man who loves homespun analogies, so here's one for him from TMZ: Your catcalls make about as much sense as trying to gussy up "Dallas" for the big screen. (Indeed, Larry Hagman claimed this week that the whole sorry 2008 endeavor has been scrapped.)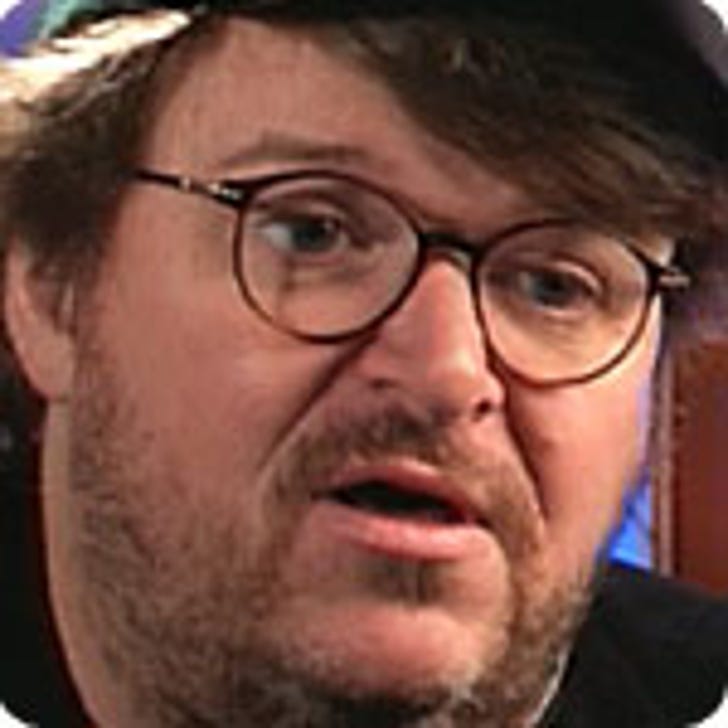 Michael Moore: This guy likes conspiracy theories, and it's hard not to think that someone who doesn't take too kindly to the Flint, Michigan rabble rouser's documentaries is behind this week's Internet leak of Moore's upcoming July 4 weekend shocker "Sicko." All of a sudden, the U.S. government's objections to Moore's trip to Cuba with 9/11 rescue workers to seek better health care treatment for the group's respiratory ailments, seem like the least of his problems. "Sicko" is all over the Internet, presenting the Weinstein Co. with much bigger problems than those faced by 20th Century Fox after a Memphis movie theater projectionist wrote on "Ain't It Cool News" about how bad he thought "The Fantastic Four: The Rise of the Silver Surfer" was.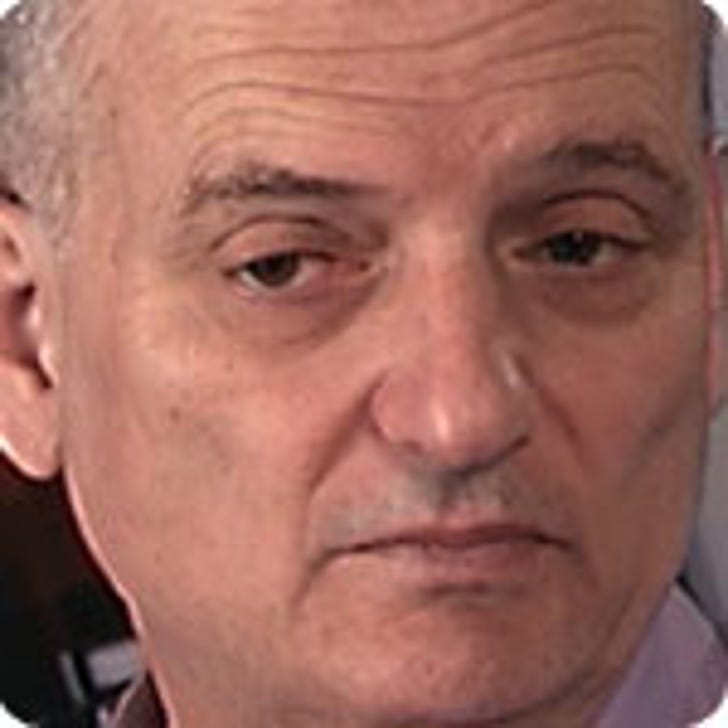 David Chase: In a canned interview published Tuesday in the "New Jersey Star-Ledger," the creator of the best gangster drama this side of Martin Scorsese insisted he was not trying to mess with heads with the fade-to-black mystery ending of Sunday's final Episode 86. But a large part of the Tony Soprano nation is having none of it, even in light of increasing evidence that all the clues were there to suggest that T got popped. For many "Sopranos" fans, Sunday's permanent cliffhanger was about as much fun as being shot in the gut by Uncle Junior.