Rome Is Dead -- NBC Pulls Plug on Paris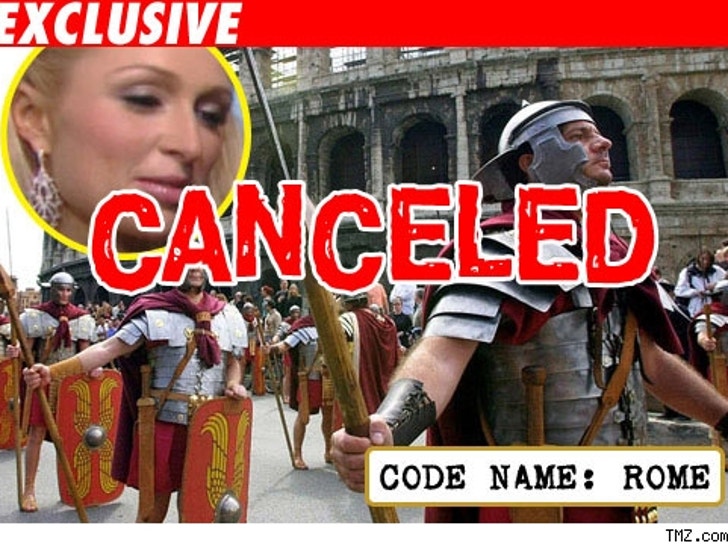 Inside sources at NBC tell TMZ the network has just canceled its interview with Paris Hilton.

As TMZ reported, the Burbank bureau was preparing for the interview with Paris and Meredith Vieira for "Today."
But just a short time ago, honchos informed selected staff that the interview is dead. No reason was given.