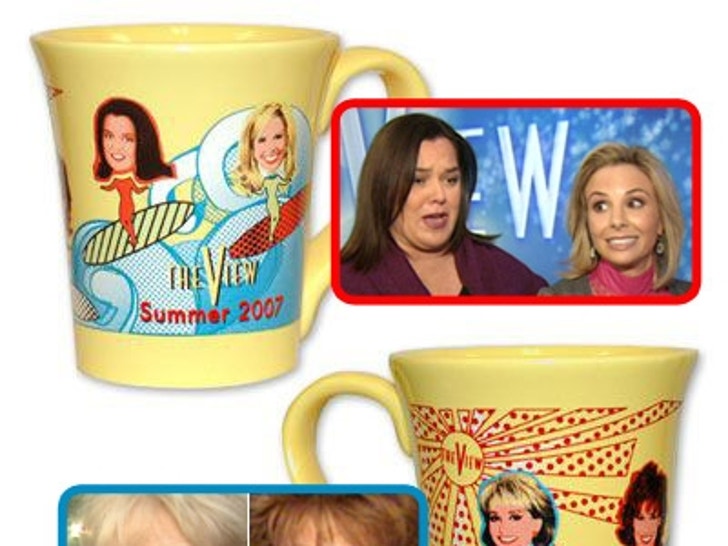 Can't sleep nights since Rosie and Elisabeth had their big blowout? Well, that means you're a fan of "The View," a little nutty -- and a coffee drinker.

Reconcile yourself with this sunny "Summer of '07" mug from the yentafest, depicting each of the gabbers on surfboards! Stoked! Them nuggets are epic!
Just one mug here, showing both sides. Sure to be a collector's item -- just like Star Jones' mug.