WWE: Bibles Prove Benoit Killings Were Not "Roid Rage"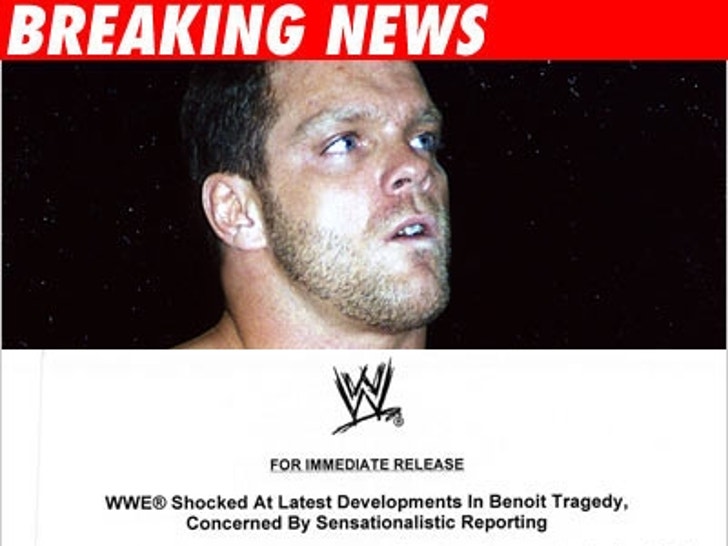 The WWE is firing back at claims that the murders/suicide by former wrestling champion Chris Benoit were the result of "roid rage."

After local authorities revealed that steroids were found at the chilling murder scene, several media outlets claimed that a violent reaction caused by use of the supplements may have contributed Benoit's murderous behavior. The WWE claims that assumption is pure bulls**t, although they name no criminal, psychopharmaceutical or hormone expert as the source of their claims.
In a statement released to TMZ, WWE reps claim that the proof is in the Bibles left at the feet of Benoit's two victims. "The physical findings announced by authorities indicate deliberation, not rage. The wife's feet and hands were bound and she was asphyxiated, not beaten to death. By the account of the authorities, there were substantial periods of time between the death of the wife and the death of the son, again suggesting deliberate thought, not rage. The presence of a Bible by each is also not an act of rage."
The WWE also claims that Benoit tested negative for steroids in the company's independently administered drug testing program, done on April 10, 2007.