Birkhead's Tycoon Baby Binge?
Birkhead's
Tycoon Baby Binge?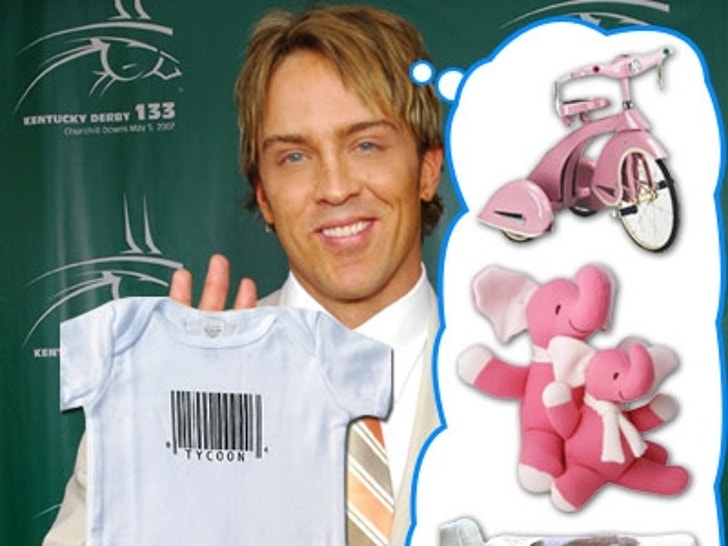 Sources had told TMZ that proud papa Larry Birkhead had gone into chic baby shop Petit Tresor over the weekend and dropped a grip on a load of baby stuff. Well, we talked to Larry tonight and he told us it ain't so!
While sources may have claimed he and baby D hit up the store on Saturday, Larry told us he was home with his daughter all day, swimming in their pool (her fave activity these days!). Furthermore, Larry alleges this store is notorious for claiming celebs are buying their items, citing his ex Anna Nicole as an example. "When Anna was alive," he said, "they did it to her too!"
As for dropping a grand on baby stuff, Larry's no dummy , telling us "I can get better deals at Baby Gap!"
A rep for Petit Tresor contacted TMZ confirming that Birkhead was in the shop but added, "The baby was NOT at the store on Saturday. It was he and Dana Lynn (the girlfriend). Not Dannielynn." The rep went on to say, "Petit Tresor is where celebs have been buying baby items for years - - starting with Heidi klum when they first opened. There's not a week that goes by when there aren't three or four big name celebrities shopping at Petit Tresor."