Fred Thompson's Biggest Boosters -- His Ex Harem!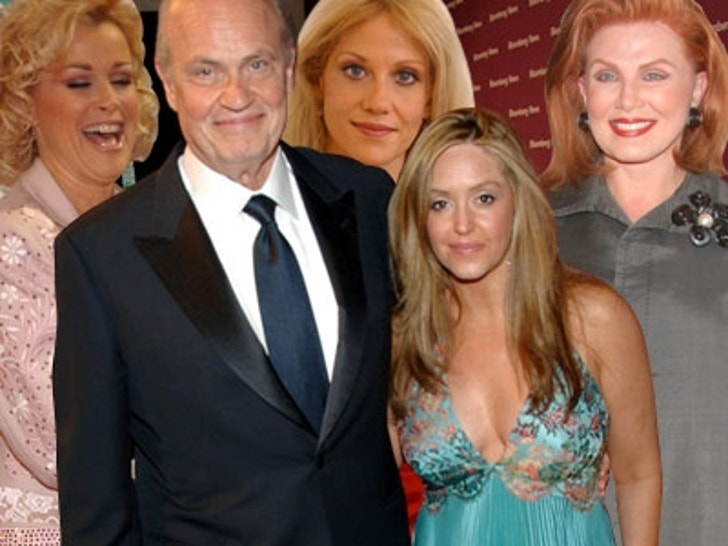 Normally, presidential candidates shudder at the prospect of their pasts being laid bare, especially any past paramours with whom they were bare. Paula Jones, anyone?

Not so with Fred Thompson. The ex-Senator's numerous ex-girlfriends, which include country singer Lorrie Morgan and DC society maven Georgette Mosbacher, say they're not just going to vote for their former flame, they'll support him on his road to 1600 Pennsylvania Avenue. That is, once he announces, which is rumored to be imminent.
Morgan told the Times of London, "I couldn't think of a bad word to say about Fred if somebody put a gun to my head." Mosbacher calls him "a really good listener" and thinks he could beat any Democratic foe, and even sharp-penned political columnist Margaret Carlson tells the Times that Thompson is "handsome ... charming ... he sounds like a President."
Perhaps the only woman who's a little exasperated by Right Said Fred is his current (and second) wife, Jeri Kehn, who's 24 years his junior. "They just won't leave him alone," says Mrs. Thompson.