Isaiah - McDreamy McStarted the Fateful Fight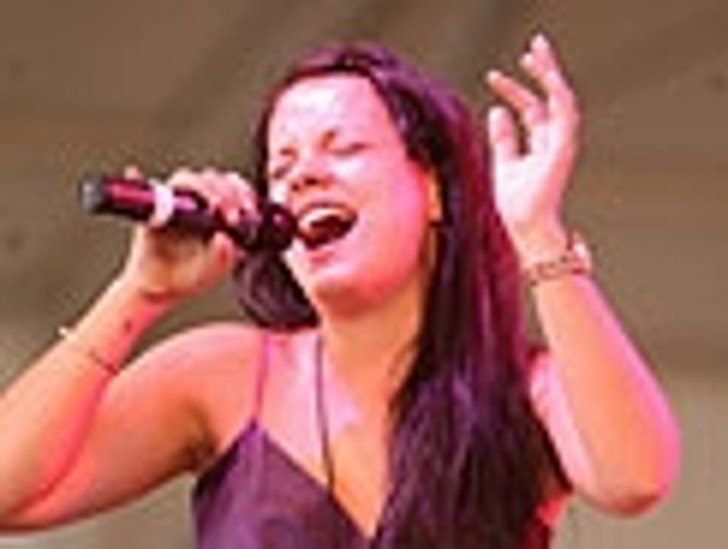 Isaiah Washington keeps on talking ... and talking ... and talking ... and last night on "Larry King Live," the loose cannon said that it was co-star Patrick Dempsey's lateness that eventually pushed him over the edge and made him use the F-word that ended up getting him fired from "Grey's Anatomy." Riiiight.
Isaiah says that when he confronted McDreamy about his lateness, his co-star became "unhinged, sprayed spittle in my face ... He just becomes irate." Then, well, Isaiah "said several bad words," something along the lines of, "There's no way you're going treat me like the B-word, the P-word, or the F-word." Ever-unrepentant Washington still tried to cover his tracks, saying that "fa**ot" wasn't meant to be a slur, but just "somebody who is being weak." Way to clear that up, Isaiah.
Loose-lipped Lily – LiLo's Going to Jail
Also in the Department of Verbal Diarrhea-ists this morning we find Lily Allen, the Brit popster who got popped last week for allegedly socking a lensman in the schnozz. She tells New York magazine that Paris's fate will soon befall Lindsay Lohan, and herself to boot. "I could be Paris Hilton soon enough," said Lily, shortly before returning to England to be arrested on assault charges. "Oh, my God, her life is so f**king insane ... I can't wait until Lindsay Lohan goes to jail ... Does that mean [she'll] stop showing me [her] p***y now?"
Party Favors: Nicky Glazed Over at Frittelli's ... Wrestling Legend DiBiase Defends Benoit ... Alyssa Milano's Wants You to TOUCH 'Em All ... Man Pleads Guilty to Posting 4 Hours of 24
While Paris was getting lei'd in Hawaii this weekend, lil' sis Nicky was spotted with a guy pal at the Governator's fave Beverly Hills donut shop, Frittelli's, having an iced latte and a glazed donut. Sweet! ... Ted DiBiase, wrestling's legendary "Million Dollar Man," tells the Post Chronicle that fellow grappler Chris Benoit was an "unselfish, soft-spoken" type who made considerable sacrifices to be with his family, which he is suspected of murdering before committing suicide last week. ... Ever the big sports fan, Alyssa Milano is teaming up with Major League Baseball to create a line of "fan-fashion" jewelry for her TOUCH line, just so you look perfectly glam while sucking down brats and beer at the ballpark. ... A Chicago man pleaded guilty yesterday to a felony charge for posting the first four episodes of this season's "24" on the Internet before they appeared on TV.