TMZ's Small Mistake -- Big Trouble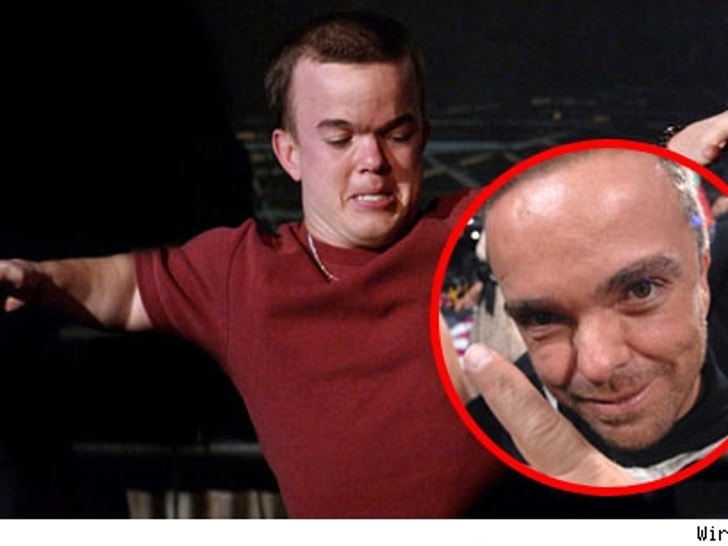 Hell hath no fury like a little person misidentified.

Or so we found out when we mistook Wee Man aka Jason Acuna of "Jackass" fame (inset, above) for Brad Williams, a similarly height-challenged performer and frequent comic collaborator with Carlos Mencia (main photo). Williams was spotted leaving L.A.'s Laugh Factory with Carlos a few nights ago, but in our recounting of the encounter, it seems we were a little confused.
Williams snapped back at us in an email, with an appropriately abbreviated reply: "All dwarfs do not look the same. What are we, Asian?" Actually, yes Brad. The TMZ writer you are referring to is Asian, Korean to be specific.
Apologies to all who were and are offended.
UPDATE: Williams' comrade-in-comedy-arms Carlos Mencia writes to tell TMZ that it's really no big deal: "Don't feel bad TMZ, I know Brad and I sometimes make the same mistake. It could have been worse, you could have called him an Oompa-Loompa."