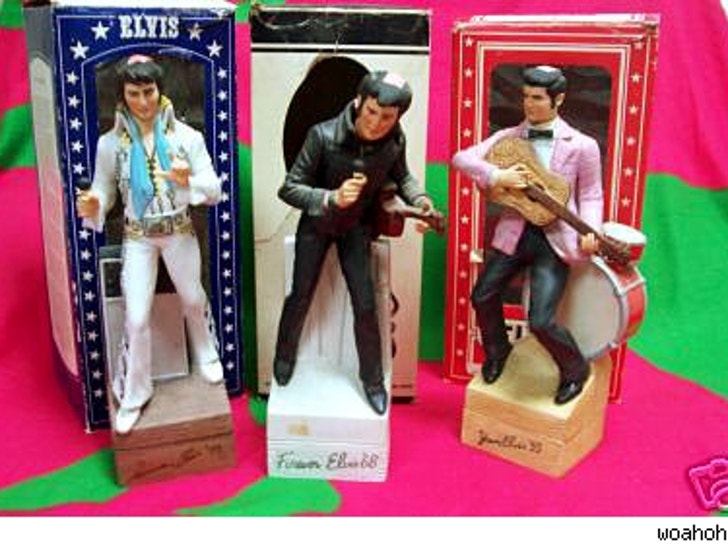 This August 16 marks the 30th anniversary of the death of the King ... and what better way to commemorate the heart attack demise of the overweight singer/actor/necrostar than by pouring your booze from his likeness?

That's right, enjoy your deep-fried peanut butter and banana sandwiches with a beverage kept in one of these lovely musical Elvis decanters.
The King is dead. Long live the King.