Benji Forgets He is with Sophie Monk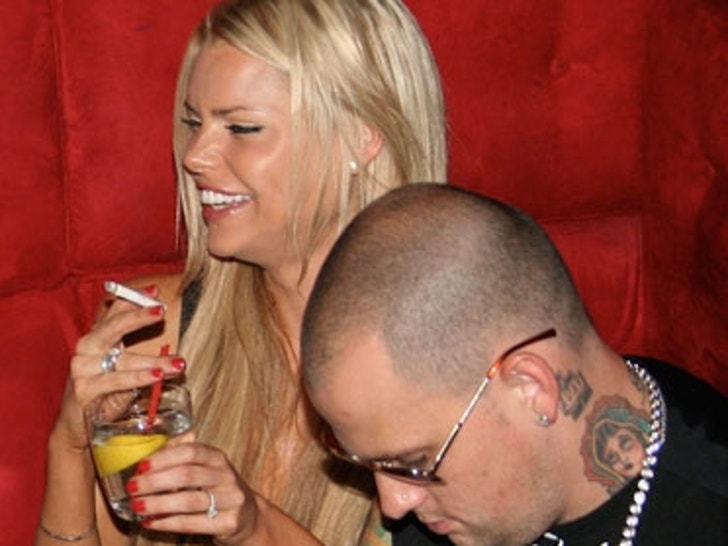 Benji Madden, Nicole Richie's baby-uncle, hit Las Vegas over the weekend with luscious Aussie actress girlfriend Sophie Monk -- but Big Ben was not not exactly keeping a close eye on his smokin' hot lady.

TMZ snapped the unlikely couple in a VIP booth at club Light in the Bellagio, where Benji seems nearly oblivious to his babe-a-licious date. Perhaps he's thinking of his next tattoo? No more!
Sources tell TMZ that Sophie partied with girlfriends while sipping Grey Goose and Red Bull, and danced without Ben when Cindy Lauper's "Girls Just Want to Have Fun" was spun ... while Benji wandered the club and posed for photos.