Katie Holmes Continues to Scientolo-age
Katie Holmes
Continues to Scientolo-age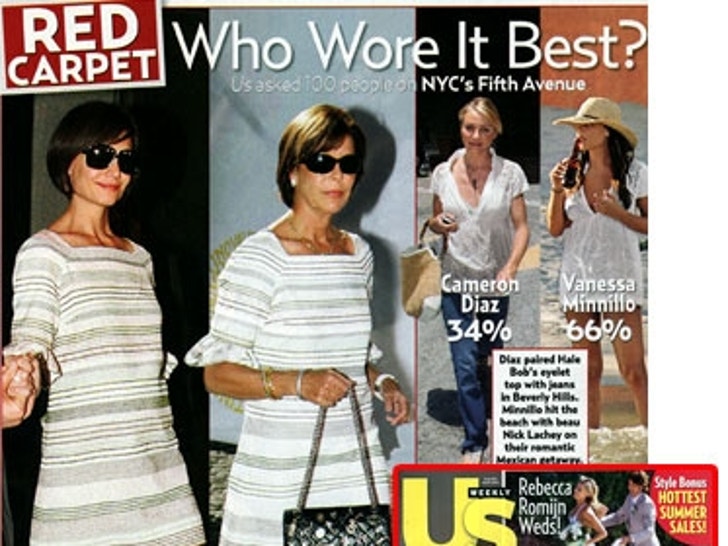 TMZ isn't the only one to notice that 28-year-old robomom Katie Holmes is already going through the change! She needs diuretics, not Dianetics!
Last month, TMZ pointed out how the third Mrs. Cruise appeared to be morphing from a young Hollywood starlet into a middle-aged yenta. These hot flashes are killin' me! Now even Us Weekly is picking up on the Bride of Xenu's marm-alicious metamorphosis by comparing Katie's menopausal mode to 50-year-old Princess Caroline of Monaco! She's gone from Dawson's Creek to Golden Pond!
Nothing ages a gal like being married ... against her will!