Lovitz: I Smashed Dick's Head!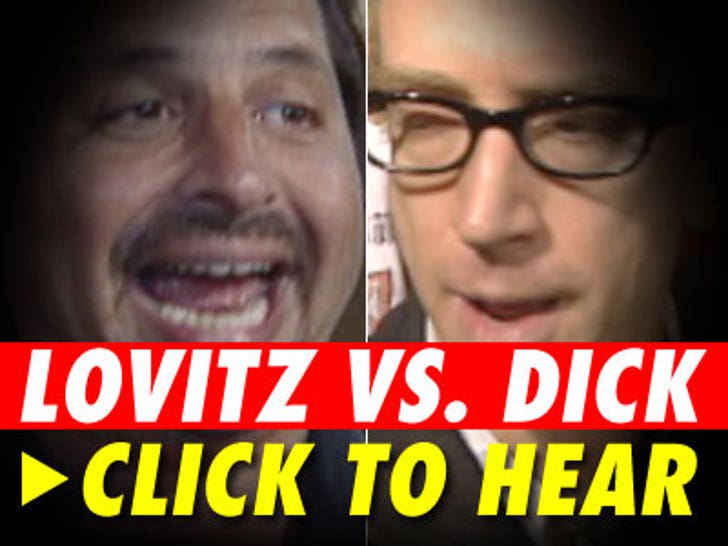 Jon Lovitz took to the airwaves yesterday to tell the tale of his long-standing feud with Andy Dick -- which led to a physical confrontation at a Hollywood comedy club. Eat THAT!

The former "SNL" star went on "The Dennis Miller Show" to recount events that led up to the Dick-bashing. The whole thing stems from when Lovitz took over for close friend Phil Hartman on "NewsRadio" (on which Dick co-starred), after Hartman was killed -- something Lovitz blamed on Dick. Can't we all just get along?
When Dick refused to apologize for his remarks, Lovitz finally lost it, slamming Dick against a wall several times. Dennis Miller, also a close friend of Hartman, took the opportunity to tell Lovitz what plenty of people would like to say: "Congratulations on doing that."