Flav's Ladies Cause a Catfight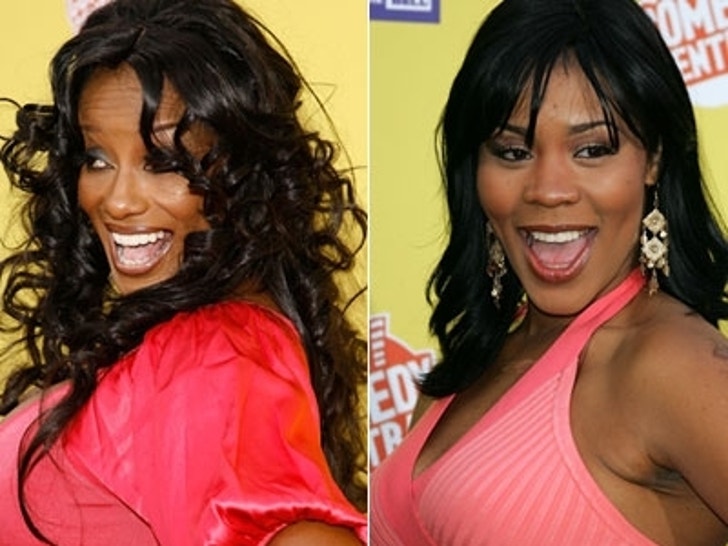 Two of Flava Flav's "Flavor of Love" lovahs got into it in the ladies room at this past weekend's VH1 roast of Flav. A TMZ source (who was in the bathroom at the time) said that classy contestants Deelishis and Saaphyri tried cut to the front of the line.

An older woman washing her hands in the restroom didn't appreciate their bad behavior and told them to wait their turn. The rude twosome responded with, "Do you know who we are?!"
Proving that she did, the woman came back with, "My outfit cost more than your rent!" SNAP! Putting their TV training to work, the diva disasters then began screaming obscenities in the older woman's face.
Both girls should have been better behaved: Deelishis won season two of "Flavor of Love" and Saaphyri was the winner of "Mo'Nique's Charm School." Then again, maybe not.