Lohan and Bodyguard -- Bullies Behind the Wheel?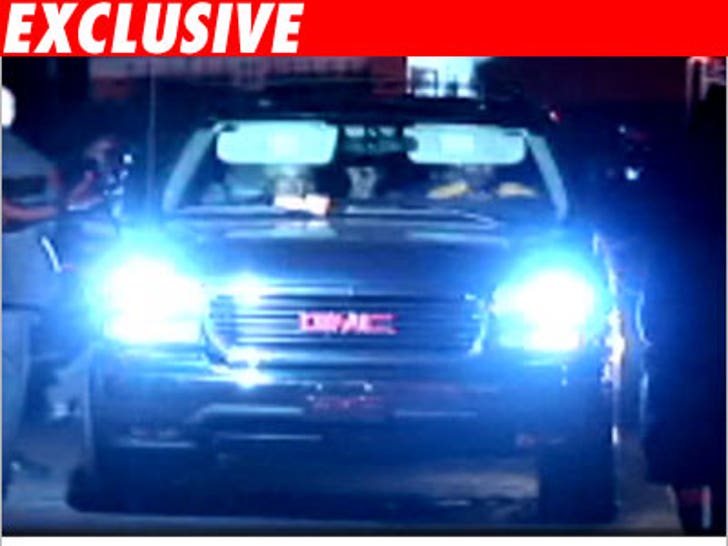 If two DUIs in three months weren't enough of a legal pile-up for Lindsay Lohan, now TMZ has learned that she may have pulled some dangerous moves on the road that allegedly led to an accident in April -- and that afterward, her longtime bodythug, Jazman, may have lied about his identity.

Signe Dupuy of Los Angeles tells TMZ that around 4.30 AM on April 26, Lindsay pulled an illegal U-turn in front of her at the intersection of Fairfax and Colgate, veering from the left southbound lane all the way over to the other side of Fairfax -- in "a little black sports car." Then, says Dupuy, a black SUV driven by Jaz (last name: Bennett) cut her off, slicing in from the next lane, at which point her car hit the SUV's back wheel.
Lindsay actually stopped and glared at her, claims Dupuy, before peeling off into the night. Meanwhile, the infamous Jazman was "hostile" and "tried to intimidate" her in the immediate aftermath, according to Dupuy, and when asked for his name and driver's license, gave her the (fake) name "James Clark" and a fake number, which she says was confirmed by Jaz's insurance adjuster.
Dupuy has fired off a letter to Lohan's rep trying to "settle the situation," but says she hasn't heard back. She adds that she's considering filing suit against Bennett and Lohan.
Lindsay's rep tells us she did get the letter but "filed it away," adding "I assumed the letter was sent to [Lindsay's] lawyers . That's what they're paid for."