Boy Band Hires Britney's Castoffs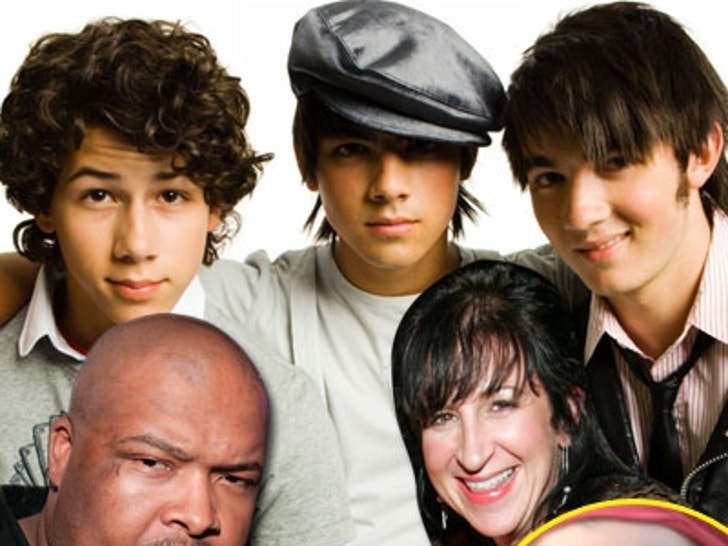 TMZ has learned that Britney Spears' ex-assistant (and cousin), Felicia Culotta -- and former bodyguard, Big Rob, are both now working for up-and-coming Christianesque teen boy band, the Jonas Brothers. Oh my gawd!

Sources spotted Britney's old minions during a Jonas Bros. photo shoot for Teen magazine at Frittelli's donut shop in Beverly Hills on Tuesday. Sweet! Culotta spent years as the former popstar's assistant, but left her train wreck boss to become a corporate flight attendant -- silly girl, you can't get much higher than Ms. Spears!
While the Jonas Brothers are not former Mousketeers like Brit Brit, the Disney Channel is reportedly picking up their new spy series, "J.O.N.A.S." Let's hope that's where the similarities end!