Finally, a New "Britney" Song!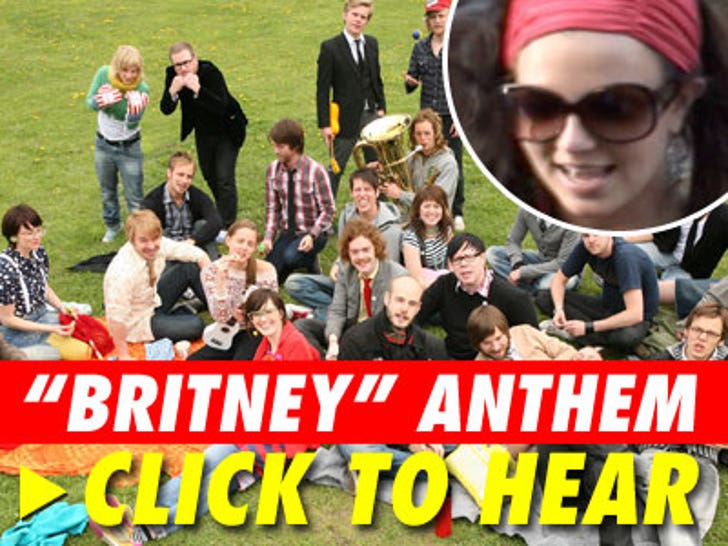 For one pop band, Britney Spears' nervous breakdown is literally music to their ears!

The Swedish indie group, I'm From Barcelona, has immortalized Spears' infamous shearing and tattooing incident in song. Toxic! The 29-member (you read correctly) band has recorded a single entitled, "Britney," which features the line, "Why did we care if good old Britney wants to shave her head?" Um, because it was completely insane?! In the little ditty, the musical ensemble adds,"Cause girl, I wanna look like you." That makes one, er, 29 of you!
I'm From Barcelona will perform at Lollapalooza in Chicago on Saturday -- while Britney's next episode is imminent!