Paris Goes Postal on "Pen" Pen Pals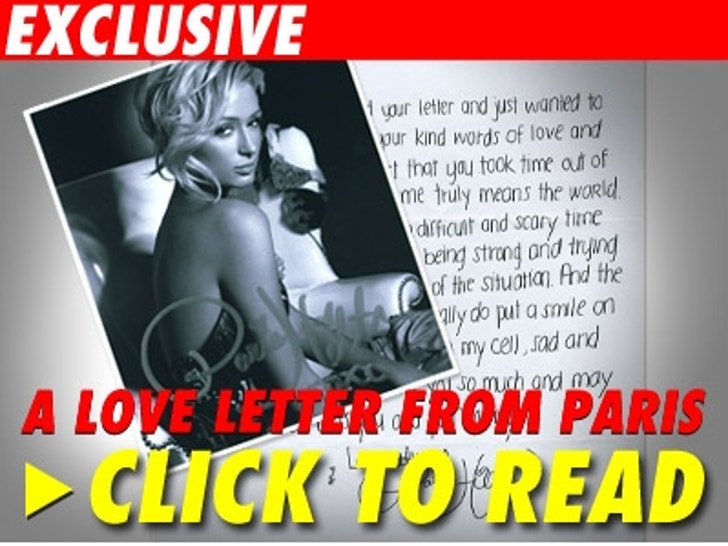 Just 32 days after Paris Hilton was released from jail, her fans are finally hearing back from the convicted heiress. That's hot copy!

TMZ has obtained one of the generic reply letters that someone in Paris's camp is sending to people who wrote the convict/socialite while she did time at Lynwood Jail. Photocopied and slightly off center (the letter), it contains the line, "I read your letter..." -- perhaps she did, but as TMZ first reported, Paris got so much mail at Lynwood -- it had to be carried out in giant push carts!
After Paris mentions how "the letters I'm recieving [sic] really do put a smile on my face," the heartfelt message concludes with the gut-wrenching description of her time in the lockup: "I sit here in my cell sad and alone." One can't help but feel for the traumatized multi-millionheiress!
Not one to disappoint her fans, the letter is accompanied by a hot photo of Miss Hilton. Sealed with a kiss.