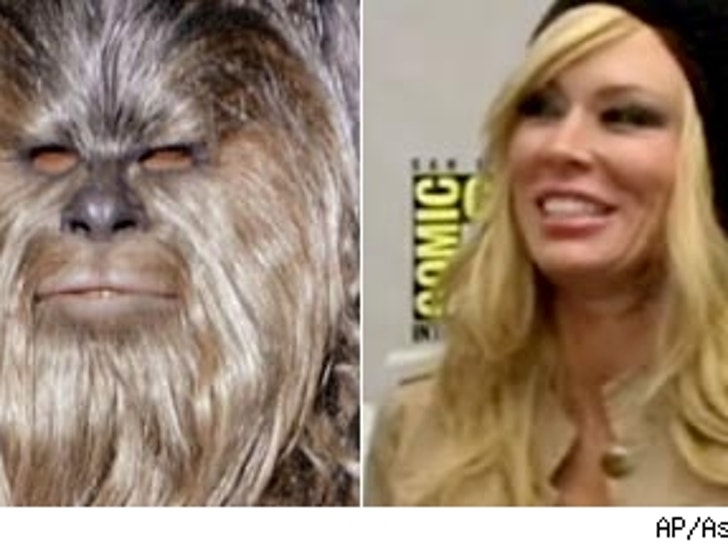 The grunts and groans of Jenna Jameson are apparently limited to human sounds -- no Wookiee noises here!

The porn queen hit up Comic-Con to promote her new comic book, and expressed her love for all things geek -- especially Chewbacca. When the folks at ifilm.com asked her for her best Chewy impression, she gave it to them. If it's possible for any noise to come out of Jenna and not be sexy, this was it.
She gave it a second try, but failed again, miserably. "I can't do Chewy!" she exclaimed. Sticky, though, she has no problem with.