Jenna Trades Sword Swallowing for Swordfighting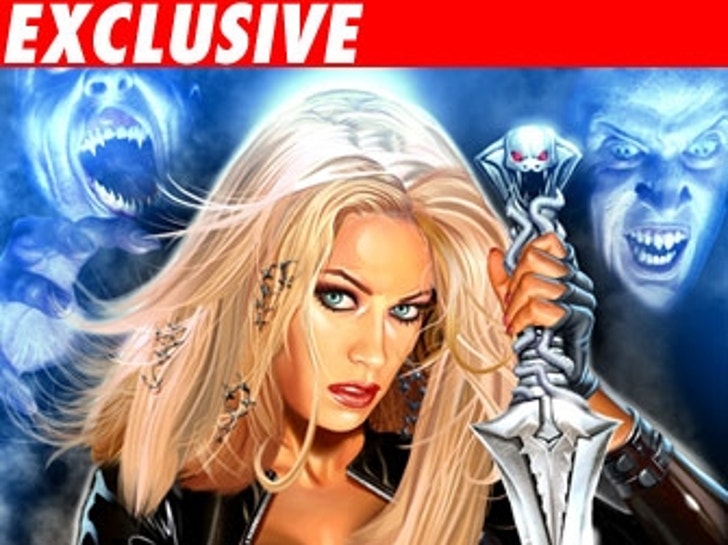 She's taken down all sorts of bad guys, good guys, girls, etc., but now Jenna Jameson is turning her attention to monsters -- of the two-eyed variety.

TMZ has learned that the porny business juggernaut is creating and starring in her own series of comic books, featuring a leather-clad, g-string wearing heroine named "Shadow Hunter." Even though she's practically pulling her shirt off in the exclusive cover art obtained by TMZ, we're told that Jenna's animated alter-ego will not expose her sketchy smooth southern parts. How easily hope is snatched away.
And get this -- the company behind the comic book? Virgin. How appropriate.