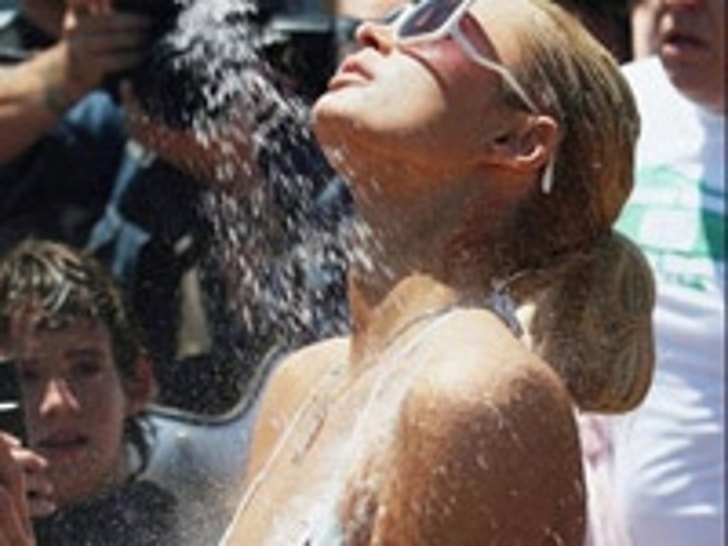 Paris Hilton drove two teenagers last night -- to tears! -- just by agreeing to take a picture with them! The end is near, people.

Two Huntington Beach teens were waiting outside Hilton's Malibu beach house around 9PM Wednesday night and were ecstatic when the heiress -- looking mighty glam in a shimmery dress and full hair and makeup -- graced them with her presence. Paris kindly obliged for a photo with the hyper pair and a random mom-type before whooshing into her SUV and off into the night.
TMZ talked to the girls after Paris left, and found them both wiping tears of joy from their faces, so happy to have met their "idol" and "true love." There's no idol like a drunk drivin' porn star ex-con socialite!