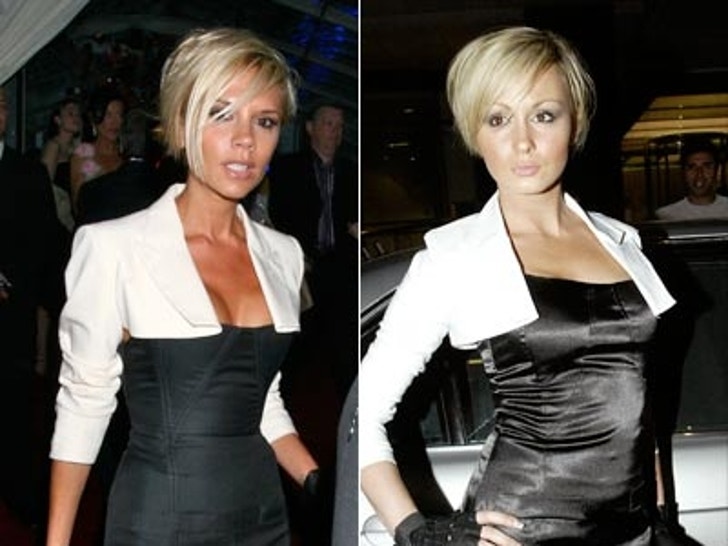 Just when you thought Victoria Beckham couldn't get any faker -- along comes something called Chanelle!

Believe it or not, British "Big Brother" fauxality show bimbo Chanelle Hayes arrived to a London event on Thursday dressed like a trashier, cheaper, chavier version of Posh. She's so "may-jah!"
The 19-year-old Poshtitute wannabe mimicked the little black mess Victoria wore to an award show in June. Imitation of Spice!