Drew's "Price"-Inflicted Battle Scars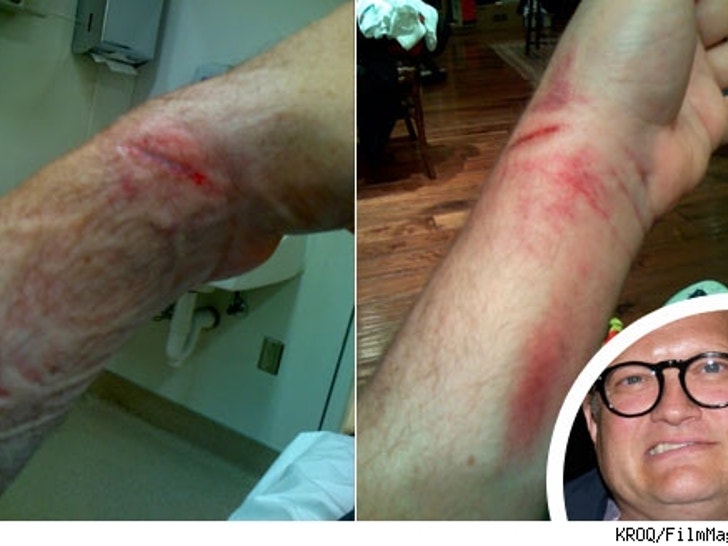 Drew Carey says he's fine after his on-set accident last week, but dear Lord -- look at his wrist! It looks like he was dog sitting at Michael Vick's house!

The new "Price Is Right" emcee showed off his battle wounds while on KROQ's "Kevin & Bean" show in Los Angeles this morning. Back on Friday, Drew got his arm caught in the revolving turntable on stage while rehearsing for the Grocery Game. He was back on set later that day in a soft cast, joking around with crew members and showing off his battle wounds.
Protect the human population! Time to have those pricing games spayed and neutered!