Criss: It's All an Act, I Ain't With Brit!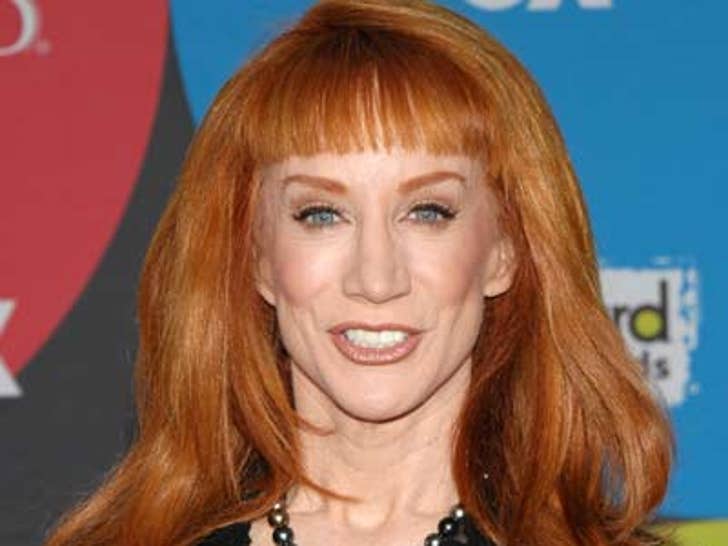 TMZ's favorite mindfreak Criss Angel tells People that he is not hooking up with Britney, insisting he was just helping her plan for a possible performance at the upcoming VMAs. Shazaam!

"We were talking about how she wants to do something more with the [awards] show, and about me helping out and hoping to work with her on doing something to make her MTV appearance more innovative," he insists. Apparently the two share the same manager, and Criss thought he could impart some magically delicious wisdom on the pop tart.
TMZ cameras caught exclusive video of the random couple as they left the W hotel in Los Angeles Friday.
"It's amazing how you can't do anything now without people making up stuff," whines the "magician." Riiiight.
Geek Love for Kathy Griffin?
Is D lister Kathy Griffin dating Apple co-founder Steve Wozniak? Page Six reports Wozniak surprised the comedienne by leaving her a gift basket for her dogs backstage after a performance last month. At first, the Post says, she thought it a joke, but it turned out to be true. Wozniak was smitten and "wanted to meet her." The two are now apparently trying to schedule their first date. No word on whether that will include some geocaching and a trip to Comic-con and Best Buy. Maybe she'll get a free iPhone out of the deal. Nerds!
Jordin Sparks is the Anti-Kelly
The youngest American Idol winner has done what the first winner couldn't-- made nice with Clive Davis.
UsMagazine.com reports the 17-year-old Jordin Sparks has gone the way of Britney and Justin by signing a deal with Jive Records. Clive told the mag "Jordin is a terrific young singer who has found a great home at Jive. [They] know how to patiently nurture career artists, and Jordin Sparks hints of a legacy and longevity waiting to be fulfilled." Take that Clarkson.
Her first single, something called "Tattoo," hits shelves August 27.
Nelly Furtado to Do Vegas ... VMA Style
TMZ has learned exclusively that Nelly Furtado will perform at the 2007 Video Music Awards in Las Vegas on September 9. As we previously reported, she won't be joining Lily Allen, who had to nix it due to immigration issues.
No word on whether she'll duet with John Mayer on "Chocolate Rain" "Say it Right."