Brody Jenner to K-Fed: That's My Bling!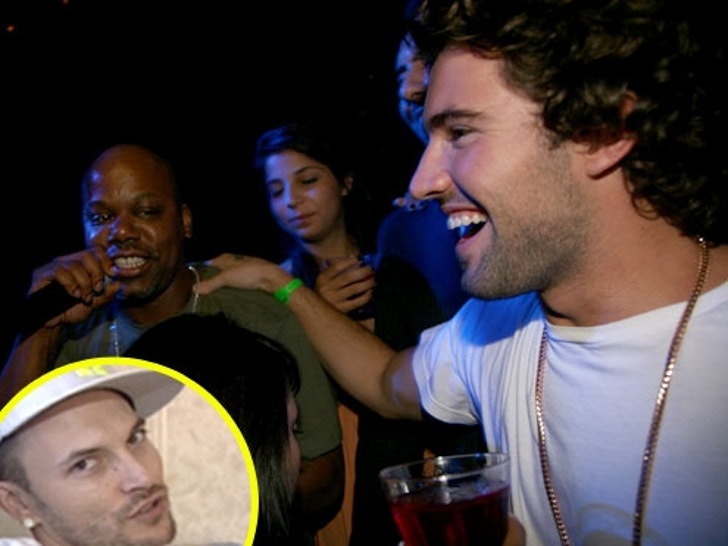 Kevin Federline and Brody Jenner hit Las Vegas over the weekend, separately, but somehow, Brody ended up with K-Fed's ice!

The two playahs were spotted at opposite ends of the pool at Rehab in the Hard Rock Hotel and Casino -- each with his own entourage. Poolside sources tell TMZ that at one point, Brody was escorted over to Federline -- who was chillin' with NBA stars Carmello Anthony and Lebron James. Brody and K-Fed had a brief chat. When Brody returned to his side of the pool -- he was sporting Kev's bling! Fed-Ex delivers!
Jenner partied into the early hours, wearing the necklace to Body English nightclub. Rapper Too $hort serenaded him with his hit "B**w J*b Betty."