Zac Efron: Junior High School Yearbook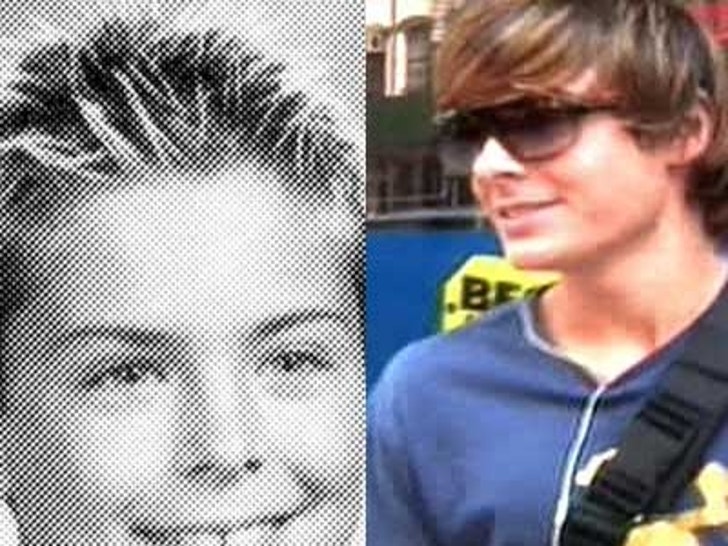 It may be tough, but think way way back to the year 2001, when Tom Cruise wasn't as creepy, Britney Spears was hot, and Zac Efron was young(er)!

The overly gelled "Hairspray" heartthrob took this yearbook photo for the Arroyo Grande Lower School near San Luis Obispo, Calif. -- a whopping 6 years ago -- when he was 13. Nothing says "I'm adorable" like blond highlights on a teen.
Efron is also the star of the spankin' new Disney movie, "High School Musical 2," which just shattered numerous cable ratings records.