Ill No Mo': Foxy Brown Is Headed to the Slammer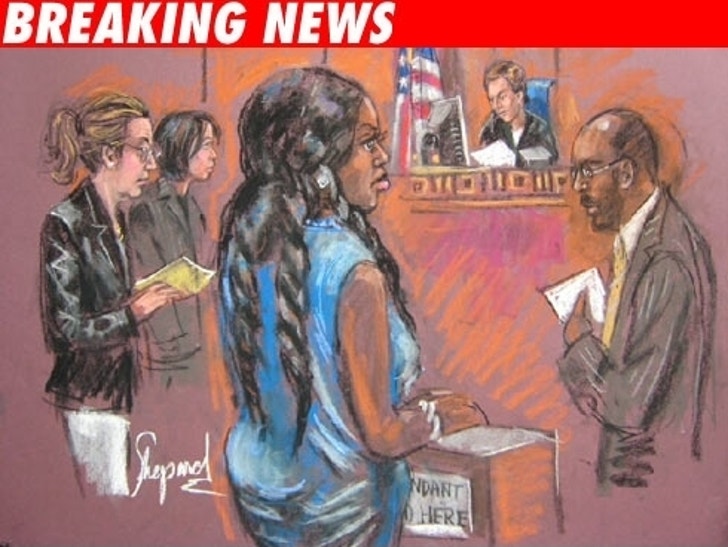 TMZ has learned that Foxy Brown is headed to Rikers Island, after a Manhattan judge ordered the three-months-pregnant rapper to serve time for violating her probation.

We're told that just minutes ago, Judge Melissa Jackson remanded Brown to the custody of the state, and threw her in the clink until her next hearing Sept. 7. Brown had been on probation on assault charges, but two incidents in recent weeks violated her probation, thus leading Judge Jackson to send Foxy to jail.
A source tells TMZ that Foxy's face was "priceless" when the judge handed down her decision, and that Brown and her lawyer had not expected to see jail time. It has yet to be determined where Brown will be held, but Brown was booked at Manhattan Criminal Court and handed over to authorities.
In court, Brown revealed that she is three months pregnant, and that she plans to get married.
UPDATE: Stephen Morello of the Department of Corrections tells TMZ that Foxy will be housed at the Rose M. Singer Center, a women's jail on Rikers Island. We're told that, because of her celebrity status, she may be housed in a cell, as opposed to with other inmates, and could have an escort when she leaves her cell. She's in the facility right now and is undergoing the "intake" process, we're told.