Girls Aloud's Girls Bust Out!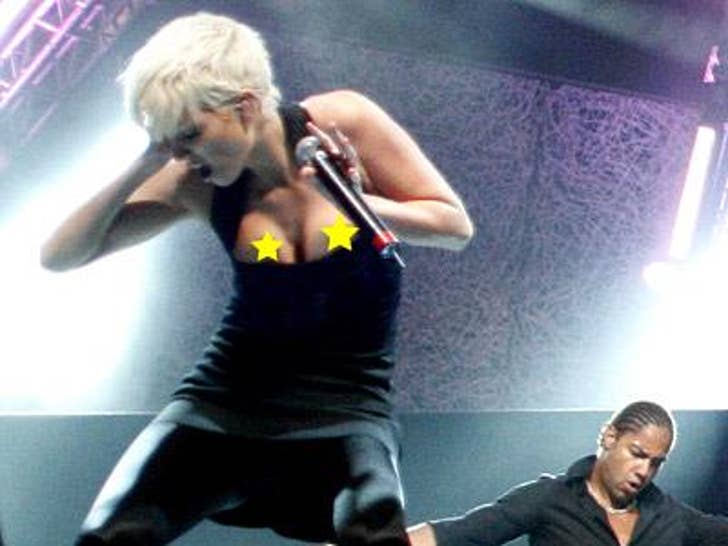 Girls Aloud pop tart Sarah Harding's girls popped out during a performance this past weekend. Hello, ladies!

Harding's D-cup double trouble shocked fans of the Brit band during a festival show in Wales -- the Girls are known for their wholesomer-than-thou images and cheeky Spice Girls-lite songs. Now they're known for a couple of special guest stars!