Mini-Britney in Giant Show!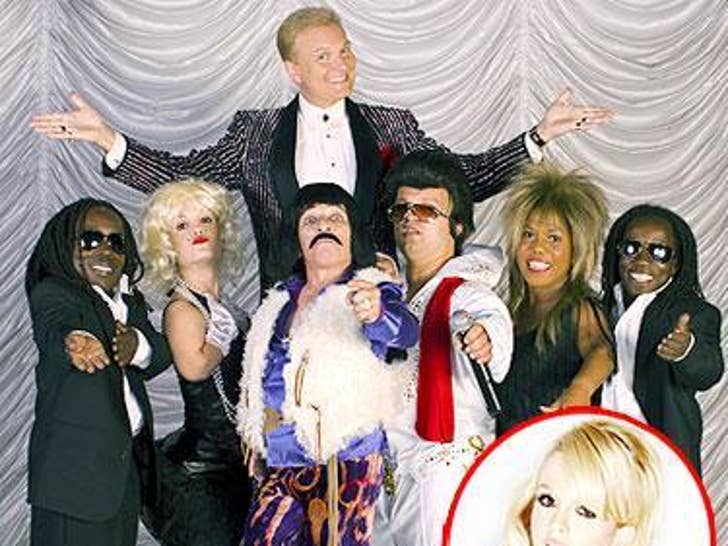 It's a gathering nobody ever saw coming ... mainly because one of the Milli Vannilli dudes ODed back in '98 -- but Britney Spears and the "Blame it on the Rain" boys are ready to hit the same stage in Las Vegas ... um, sorta.

Besides her gig at Beacher's Madhouse, Mini-Britney aka Terra Jole has joined another show on the Vegas strip -- an all little person revue -- including mini-imitations of not only Ms. Spears and Rob & Fab, but also Tina Turner, Sonny Bono, Alanis Morissette, Elvis and Madonna. Big entertainment!
"Little Legends" is in previews at the Krave club now, where anyone arriving before show time can enjoy the "mini-priced happy hour."