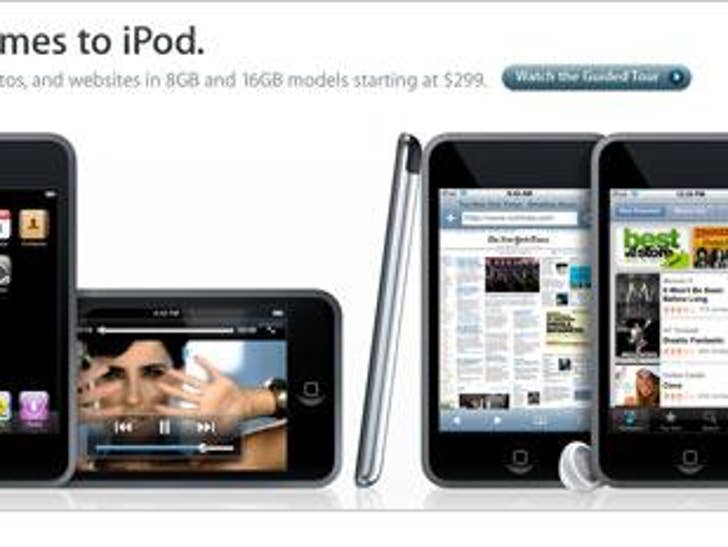 Apple has just announced a brand new, full touch-screen, Wi-Fi enabled iPod. Gadget geeks, start your engines!

The new iPod Touch will come in 8GB and 16GB, with prices of $299 and $399, respectively. The new Touch will also feature a Wi-Fi music store for downloading your tunes directly to your iPod. Sweet.
Other big Apple announcements today include: The iPhone is now $200 cheaper (8GB version for $399), the regular iPod (now the iPod Classic) is now $249 for the 80GB version and $349 for a 160GB version, and the iPod Nano now has a video screen -- $149 for the 4GB, $199 for the 8GB.
Now if you'll excuse us, we have some holiday shopping to do!