Brad Pitt: Aging is the Pits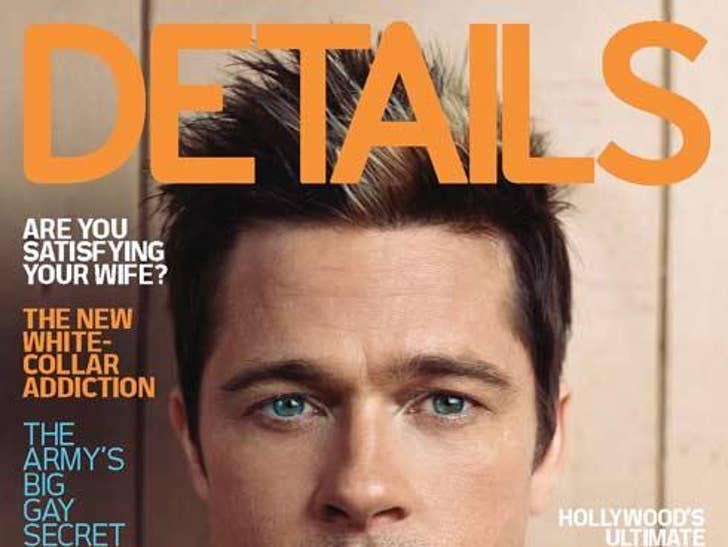 Even the hottest movie stars sometimes feel old and decrepit. Take two-time Sexiest Man Alive honoree Brad Pitt, who admits in the October issue of Details that turning forty took a heavy toll on him. "One thing sucks, your face kind of goes. Your body's not quite working the same. But you earned it. You earned that, things falling apart," he said. Yah, he's a wreck.

The beauty crisis didn't stop pretty Pitt from appearing half naked in 2005's "Mr. and Mrs. Smith," where he met current flame/baby mama Angelina Jolie.
And what about his tres internacional family? "They have the same dynamics I had growing up," Brad said of his three adopted children and one biological daughter, Shiloh. "It pleases me so much." So much, in fact, that he and Jolie are planning to expand their multi-ethnic brood, saying, "We're not done."
One thing that is way too done -- Brad's cyborg-looking face on the mag's cover. Who cares about aging, when you have Photoshop?!