"Idol" Wannabeen Headlines at SC Balloon Fest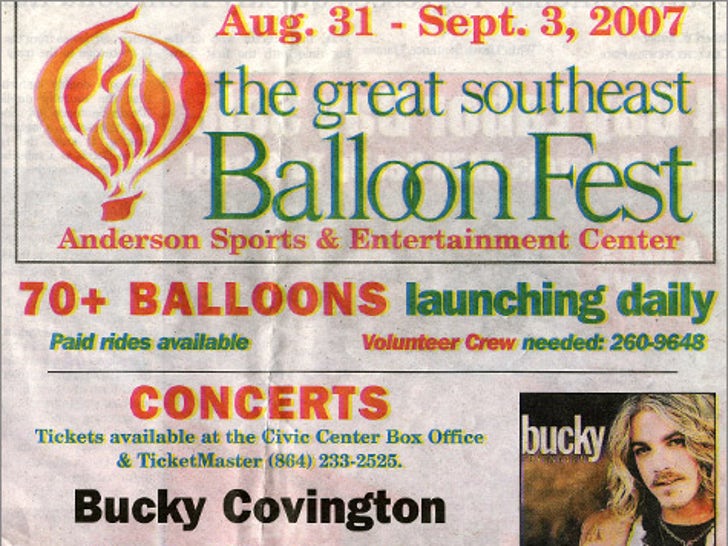 "American Idol" reject Bucky Covington got a real boost to his career -- as headliner at -- hold for it -- The Great Southeast Balloon Fest. The wha?

TMZ was on scene when Bucky boy blasted his own brand of hot air and spastic dancing for what looks like an audience of dozens of adoring old folks in Anderson, South Carolina. Bucky "performed" before the hot dog eating contest, and just after the wing eating contest. At least he was out in front of other bands like ... Morris Day and the Time! Oh-wee-oh-wee-oh!


When your final 15 minutes of "Idol" fame tick down ... this is where you go. There's always the balloon ride.