Paris Sues Hallmark -- You Care Enough to Rip Me Off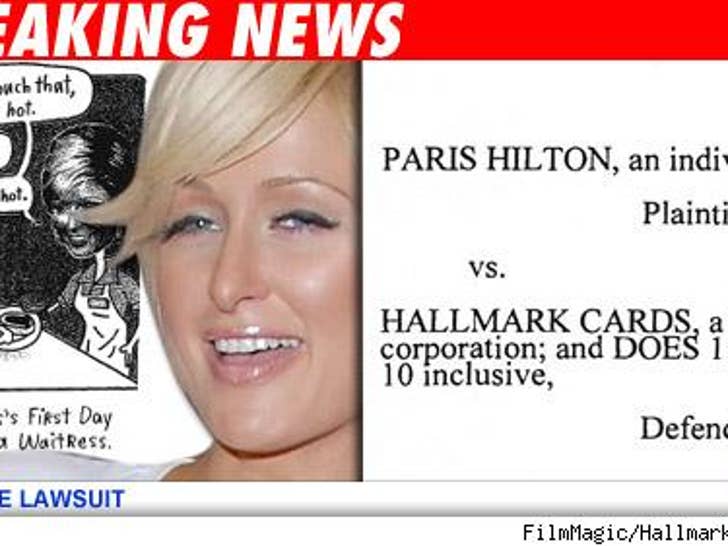 TMZ has obtained a lawsuit filed by Paris Hilton against Hallmark Cards, claiming they used her likeness without permission. Not cool!

In the lawsuit, filed yesterday in Federal District Court in Los Angeles, the heiress alleges Hallmark created a card entitled "Paris's First Day as a Waitress." The card features a picture of Paris' face superimposed over a cartoon of a waitress serving food that says "Don't touch that, it's hot. What's hot? That's hot."
Paris is suing for damages in excess of $100,000, claiming Hallmark "failed to properly obtain [her] approval." Guess not!
A rep for Hallmark told TMZ "Some of Hallmark's new humor greeting cards are parodies of today's most popular celebrities and politicians. These cards take a satirical look at news and gossip surrounding these public figures, including Paris Hilton, and we do not believe Hallmark has violated any of Ms. Hilton's rights."