Jamie Foxx Pours into Club -- to Bartend?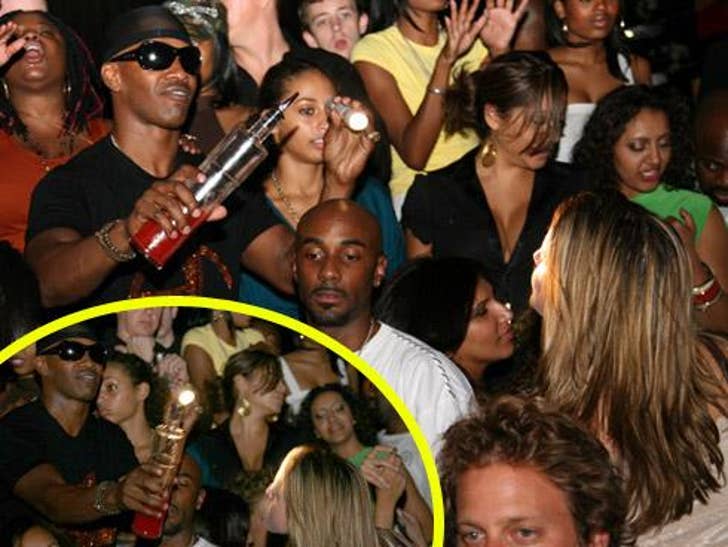 Oscar winner Jamie Foxx made a late night appearance at Tao nightclub in Vegas over the weekend, helping to do some in crowd bartending. Who needs a glass?!

TMZ snapped this photo of Foxx around 4:00 AM at the Bocaj Vodka Party at the Venetian, where he attempted to pour a little somethin' in a lucky dreamgirl's mouth. She was plucked from the crowd with the help of Jamie's trusty little flashlight. Smooth operator!
No word on if she actually got a taste of his cocktail.