Tommy Lee vs. Kid Rock -- A Show is Born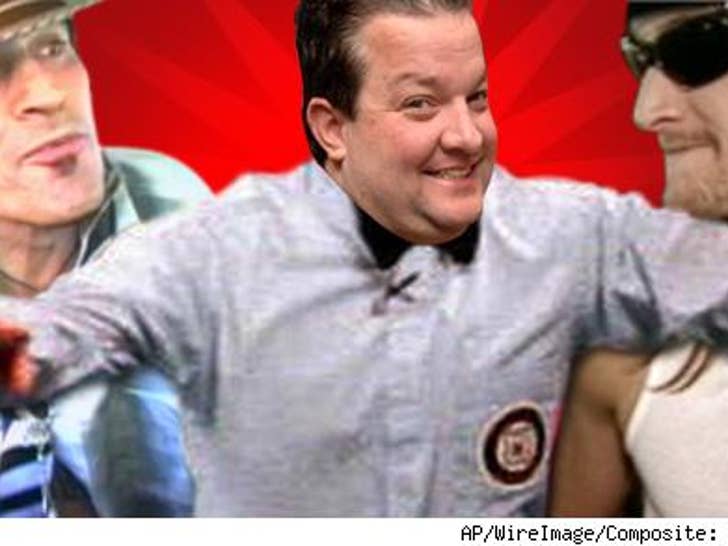 The battle is brewing between Robert "Kid Rock" Richie and Tommy "Guns" Lee, who are preparing to settle their beef in true tattooed rock star style -- with a freak show fight !

TMZ has learned that Las Vegas impresario Jeff Beacher is promoting a fight at his Madhouse, where they will throw blows until one of them is knocked out. That sounds perfect! We're told the victor will line his egomaniacal pockets with $1 million in hard cash. Beach has even arranged for Mini Britney Spears to be the ring girl with an opening night performance! VMAs again, anyone?!
The fight will be held in the M.U.F.F (Midget Unprofessional Fighting Federation) ring. Cards and letters to Jeff Beacher.

No word yet on whether either on will take Beacher up on his, er, offer.