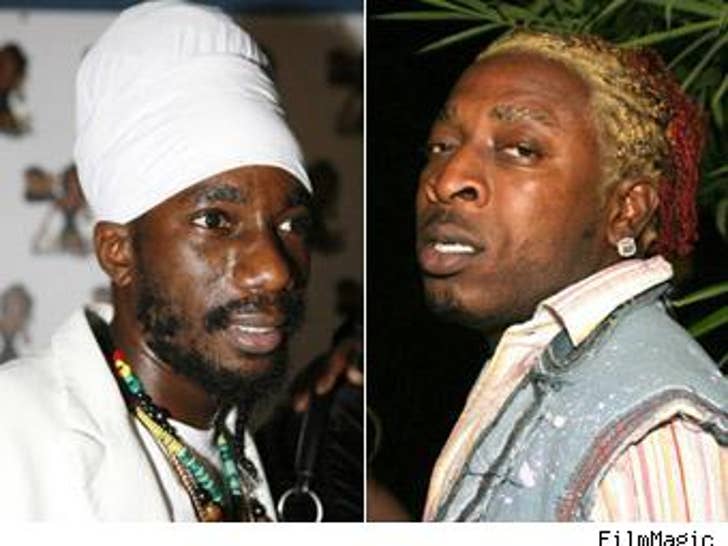 Jamaican reggae and dancehall artists Sizzla (left) and Elephant Man (right) have been given the boot by at least one Toronto venue, after Canadian advocacy groups cited the pair for anti-gay slurs. Shows for Sizzla, who was scheduled to perform at Toronto's Kool Haus last Friday, and Elephant Man, who had an October 6 concert scheduled, were both canceled.

A coalition of around 20 organizations called Stop Murder Music Canada called for the artists to be banned from the country. "They shouldn't have been allowed to get visas to perform in the country. It's not about censorship or artistic freedom. That stops when hate propaganda is involved," coalition founder Akim Larcher told the Toronto Star.
This isn't the first time Elephant Man has run into trouble. In 2004, he was kicked off the British Mobo Awards for refusing to alter his homophobic lyrics.