Britney Spears Has Lost Her Kids
Britney Spears
Has Lost Her Kids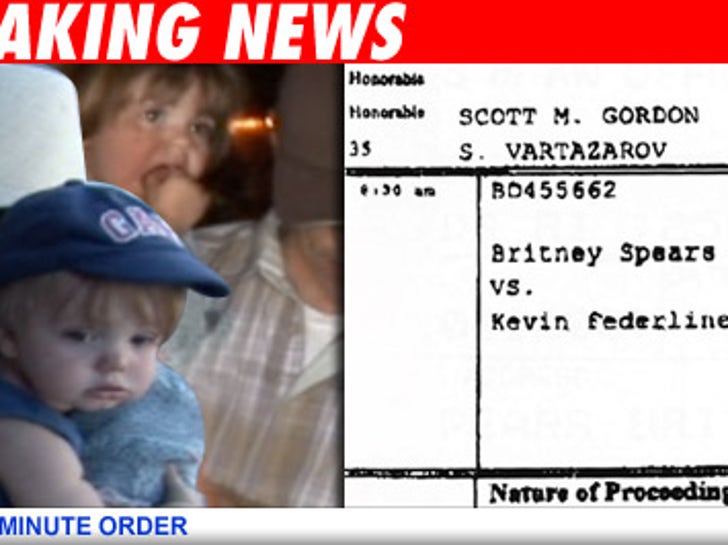 TMZ has learned Britney Spears has lost physical custody of her kids.

L.A. County Superior Court Judge Scott Gordon issued an order today, stating that Kevin Federline, the boys' father, "is to retain physical custody of the minor children on Wednesday, October 3, 2007 at 12:00 PM until further order of the court."
Judge Gordon had ordered Spears to undergo random drug testing and take parenting classes. Sources say Federline's powerhouse lawyer, Mark Vincent Kaplan (left), raised the issue that Spears was driving without a valid California driver's license, something first reported by TMZ.
X17 is reporting that Spears took the kids to the drive-thru at Carl's Jr. at 12:02 this afternoon and surrendered the kids to K-Fed's bodyguard three minutes later.
A source connected with the case says Spears was not focusing on the judge's order last month, and she may not have attended the parenting classes or performed the required drug and alcohol testing.