BritBrit's Target Rendezvous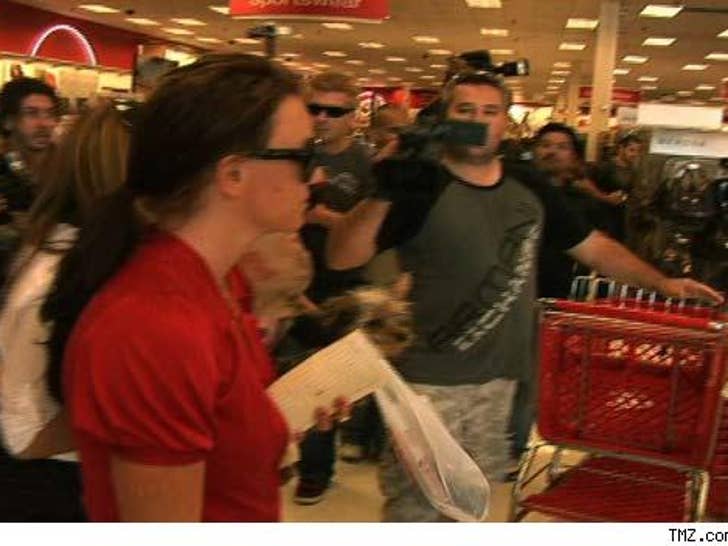 TMZ spoke with a Target staffer who had the curious pleasure of walking within a few feet of Britney Spears and her puppy during yesterday's shopping excursion.

Our source said that Miss Spears was "really nice" and "very calm." Britney was looking for a camera charger, but to no avail.
We also asked what Target's policy was regarding animals in the store. The employee said, "It all depends on the manager on duty, but usually, animals are only allowed for people with disabilities." Does a terrible weave count?