Brit the Least Crazy Person in New Lawsuit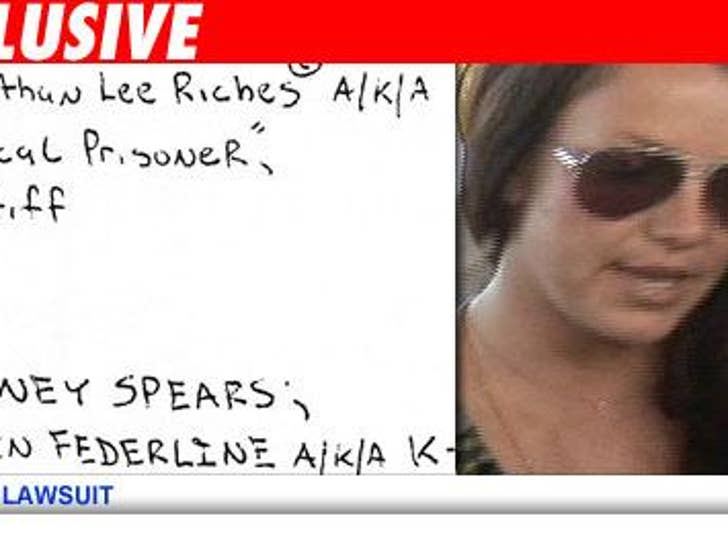 A federal prison inmate alleges that Britney Spears forced him at gunpoint to commit identity theft, to pay for her abortions, breast implants, cocaine and alcohol -- and he's seeking a temporary restraining order against her. Riiiiight.

Jonathan Lee Riches was featured in a 2006 CNN documentary called "How to Rob a Bank." In a handwritten lawsuit, Riches alleges that if you watch the video closely, you can see Britney with a gun pointed at his back, forcing him to commit fraud. The Easter Bunny, however, was not involved.
Riches also claims that other surveillance video shows Britney with a joint in one hand and a detonator linked to chemicals around Riches' neck -- that would explode if she pushed the button.
Currently incarcerated for wire fraud at Federal Correctional Institution in Salters, S.C., Riches has filed lawsuits against New England Patriots coach Bill Belichick, President George W. Bush, Martha Stewart, Terry Schiavo, Jeff Gordon, Michael Vick and Steve Jobs.
Finally, Riches claims that he fears Spears will come to the prison and make him rob other inmates in order to pay for an abortion, concluding, "I'm in danger. I'm still cold and hungry."
We didn't bother contacting Britney Spears for comment.