Gays Love Sheens, Hate Perez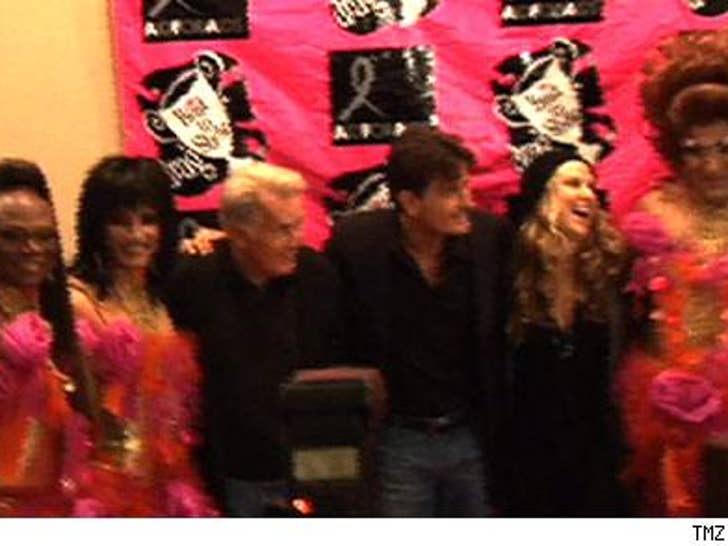 Last night's Best in Drag annual Aid for AIDS fundraiser at L.A.'s Orpheum Theatre was the place to be for such stars as Kathy Griffin, Martin and Charlie Sheen, Holland Taylor, Rebecca Gayheart and husband Eric Dane, Jennifer Coolidge, Katey Sagal and many more. Bindi Dundat was the hilarious winner of the faux beauty contest. Somebody put this show on TV!

During introductions of celeb attendees, Martin Sheen's presence was recognized, and the entire crowd gave the lifelong activist a rousing and prolonged standing ovation! In contrast, when Perez Hilton was announced, the gays roundly booed the blue-haired round blogger, to which Perez told us "I'm happy to get the gays talking! I'm even happier to raise awareness for Aid for AIDS, a wonderful organization." Priceless!
Charlie and Martin were also the huge donors last night, teaming with co-star Jon Cryer and Brooke Mueller to donate $25,000! Apparently, they love their gays too.