Malibu Celebs on Fire Watch
Malibu Celebs
On Fire Watch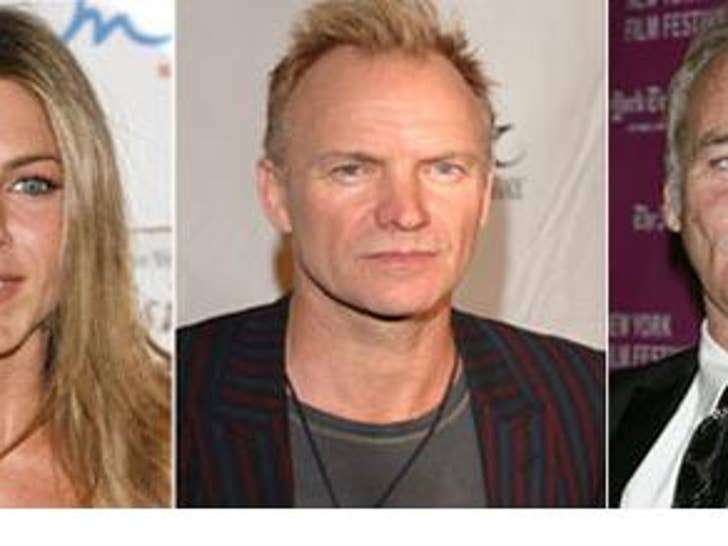 James Cameron and Olivia Newton-John have been evacuated, and there are many more celebs in the Malibu area whose homes are in danger. Numerous homes along Pacific Coast Highway have been evacuated.
The Malibu County and Carbon Beach residents include: Jennifer Aniston, Sting, Bill Murray, Nick Nolte, Robin Wright Penn, Mel Brooks, Tatum O'Neal, Rob Reiner, Goldie Hawn, Linda Ronstadt, Jeff Bridges, David Arquette and Courteney Cox, David Geffen, Jeffrey Katzenberg,Tom Hanks and Rita Wilson.
The fire is believed to have started when arcing power lines, downed by fierce Santa Ana winds, ignited dry brush around 5:00 AM Sunday. California has had one of the worst droughts in years, leaving hillsides especially vulnerable to brushfires. Over 1000 acres and numerous structures have already burned. More than 500 firefighters from all over the area are fighting the flames -- still being fanned by gusting winds, which are expected to continue for several days. Roughly 200 homes have been evacuated.

UPDATE: Sources on the scene tell TMZ that homes belonging to Mark Hamill, Sean Penn and David Duchovny are all in danger.
The below gallery shows the Polaroid House this past summer. The nearby LG house sustained fire damage.