Colbert Campaign: Big Shtick May Dip Doritos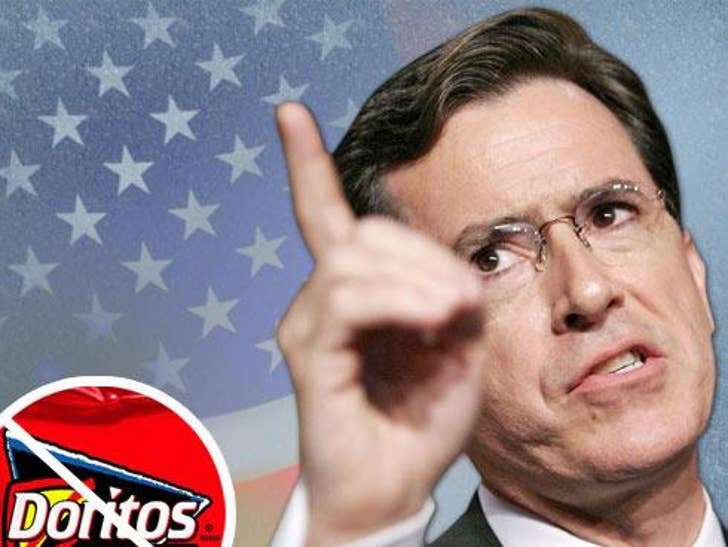 Wry TV host Stephen Colbert has launched a faux-ish campaign for the presidency (with Republican airport restroom foot-tapper Larry Craig as his running mate) -- but the joke could backfire if the Feds take corporate campaign contribution laws seriously -- and bar Doritos and others from sponsoring "The Colbert Report." What's the truthiness?!

Amazingly, Colbert is trying to get on the ballot in his home state of South Carolina (as both a Democrat and Republican), he launched a campaign website, and officially announced his candidacy on his show. In a shrewd political move, he appeared with potato-headed Tim Russert on "Meet the Press" this past Sunday.
It's a tricky matter for the Federal Election Commission, as running a real, but fake, but truthy-ish campaign could cause all kinds of tricky corporate sponsorship laws to trip up commercial sponsors and even Comedy Central, unless Colbert admits it's all a joke.