Terrence Howard's Hot Halloween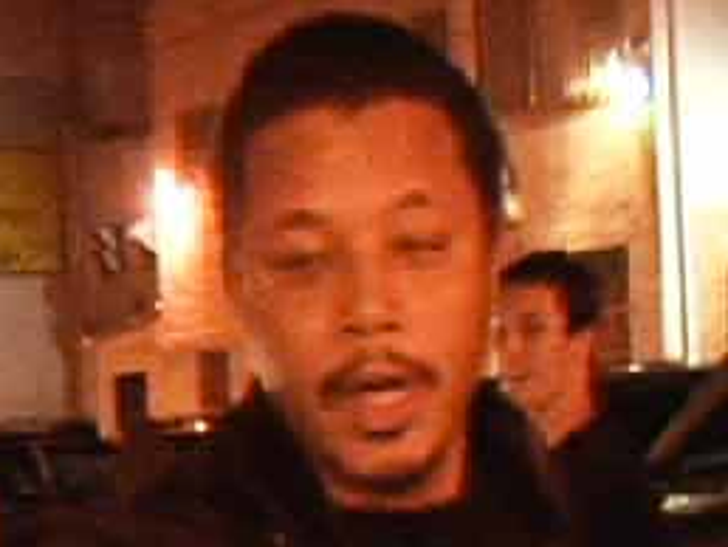 A dazed looking Terrence Howard was seen sporting a man purse and a curvy blonde on his arm -- trick or treat?!
The Oscar nominee left Crimson nightclub in L.A. last night, and as he was in the parking lot, someone recognized him and chanted "Whoop that trick!" -- which was part of the chorus from Howard's popular film, "Hustle & Flow."
Terrence and his gal pal seemed unfazed by the whole thing. Maybe it's not that hard out here for a pimp! Pimp on!