Brit Ran Over Another Foot -- This Time, It's a Cop!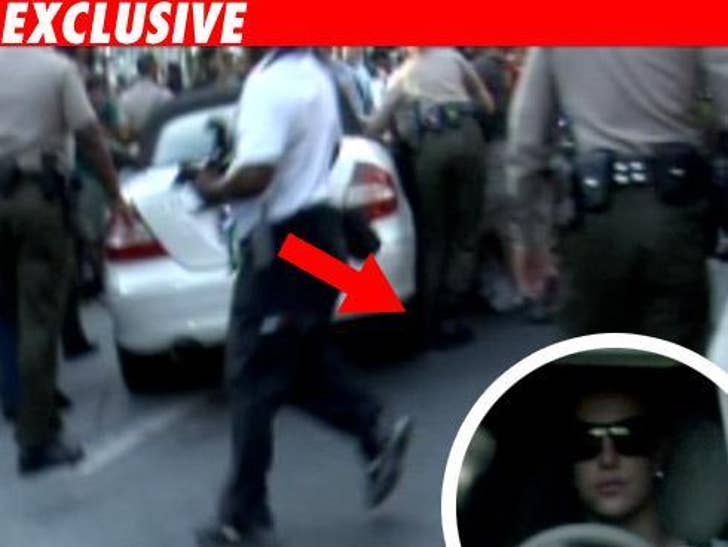 Britney Spears drove over a Los Angeles County Sheriff deputy's foot when she left the courthouse at her last custody hearing! Drivin' properler is hard, y'all!

TMZ has learned that an officer on duty at the Stanley Mosk Courthouse in L.A. was trying to help Brit leave her custody hearing, when Brit rolled over her foot! The officer was one of the brave souls helping Brit maneuver through a crowd of photogs as she pulled out of the garage. In the video, broadcast live on TMZ on Oct. 26, you can hear an officer yelling at Spears to "Make a left, make a LEFT!" -- but the Pumpkinmobile ding-danger went right!
Sources tell TMZ that the victim has no broken bones but is hobbling around the courthouse on crutches and has been reassigned to light duty. Just a week earlier, Spears ran over the foot of a TMZ photog in Beverly Hills.
TMZ will try to get the officer's sock to sell on eBay.