Conan: Cocktails with Father Crazazy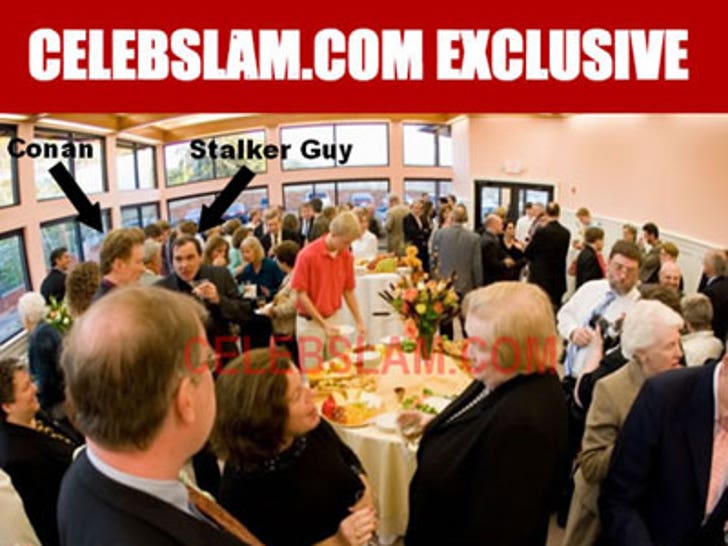 Talk show host Conan O'Brien had a brush with cuckoo last year when he sipped drinks with the man who claims to be "a stalker of a very different order." The horror!

It happened at the September 2006 opening of the Cor Unum Meal Center in Lawrence, Mass., according to celebslam.com. The two can be seen chatting in the background, with loco Rev. David Ajemian holding a martini. Two olives and hold the Lithium!
Ajemian was arraigned last week on charges including stalking and aggravated harassment, and was ordered held for psychiatric evaluation. Say a Hail Mary! Rev.'s due back in court today. Amen.
UPDATE: A judge today ruled that Ajemian is fit to stand trial. He posted $2,500 bail and is due back in court on February 8.