Chicken Salad Out of Chicken S*** -- KFC Wants Colbert!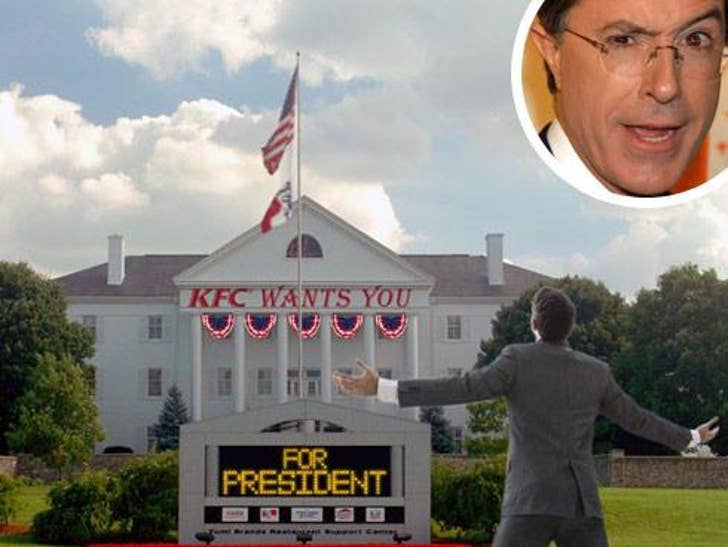 Although Comedy Central host Stephen Colbert has dropped out of the Presidential race, he can still run KFC's White House!

In an open letter to the semi-fictional right wing political pundit funnyman, the restaurant chain has extended an offer to Colbert to serve as KFC President for a day -- "no ballot, election or voting required." Somewhere, Dubya is salivating! If he accepts the offer, Colbert's official duties will include sorting the "left wings" from the "right wings" and a "State of the Chicken" address. Paging FEMA!
One perk of this presidency is that Colbert won't have to choose sides, since KFC says, "We have plenty of mashed potatoes and gravy, cole slaw and macaroni and cheese to go around." Finger lickin' good!