Nicole Forced to Blab on Pesky Pap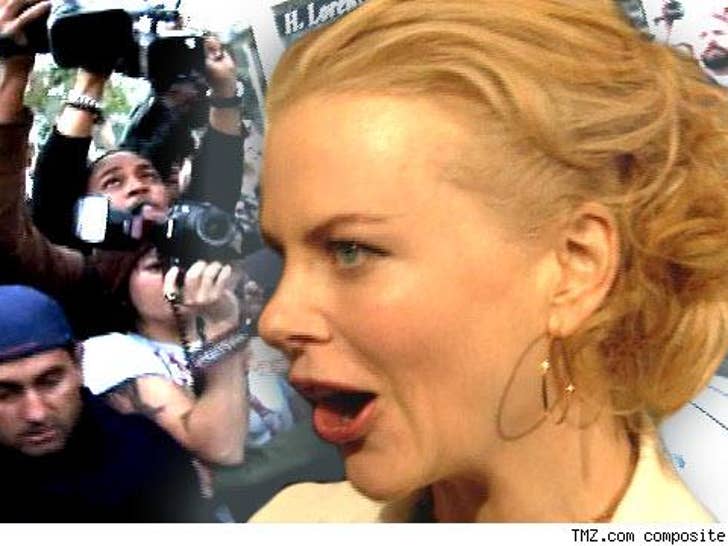 Nicole Kidman is going to have to provide evidence against a paparazzo who has dogged her for years, even though her lawyers say doing so might "inconvenience" hundreds of people on her latest movie.

A Sydney judge, as FOX News reports, ruled that Kidman will have to talk about her dealings with Jamie Fawcett, a freelance photog once accused of planting a listening device outside of Kidman's home in Darling Point. As it happens, it's Fawcett who's filing the defamation lawsuit for which Kidman will give evidence, and the defendants in the case, Fairfax Publications, are hoping that Nic's testimony will support their defense. Fawcett was never charged in the listening-device case.
Kidman's lawyers tried everything they could to avoid disrupting shooting on the actress' latest film, "Australia." They tried getting her into court on a weekend or by video in order to make life easier for the 335 people on the shoot, but the judge refused.