Dr. Adams and the Plastic Surgery Nightmare -- The Pix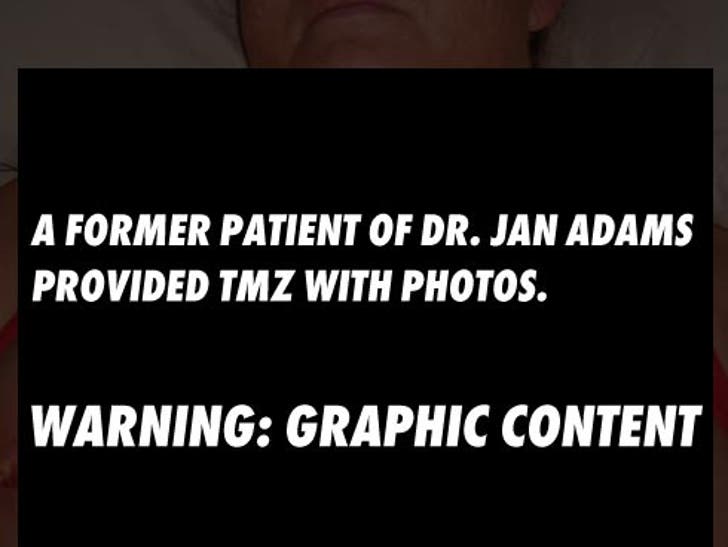 This lovely woman was left with horrific scars after a surgery performed by Dr. Jan Adams.
TMZ TV interviewed Julie Coleman, who says her body is "marred for life," after she appeared as a patient on Dr. Jan's Discovery Health show "Plastic Surgery: Before and After."
Coleman gave TMZ photos of her body right after the operation.
WARNING: These pictures are extremely graphic.