Turkey Day for Divorced Celebs -- Who Gets the Kids?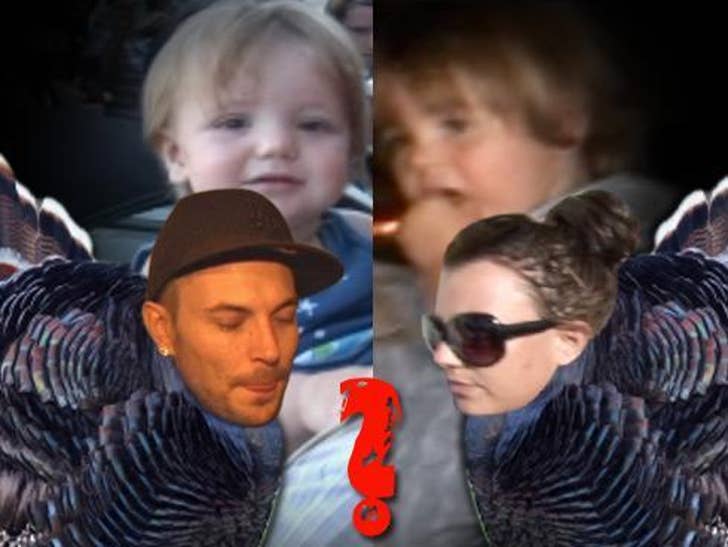 Divorced celebs have the same problems millions of regular divorced folks have -- who gets the kids during the holidays? We did some digging, and here's how it will shake down for Thanksgiving.

Sean Preston and Jayden James will be having two Thanksgivings this year -- Brit will break drumsticks with the kiddies tonight and K-Fed will do the honors tomorrow. On the real turkey day, Brit will spend time with the kids in the AM.
Feuding former couple Charlie Sheen and Denise Richards hashed it out, and Denise will serve the mashed potatoes to Sam and Lola tomorrow. We don't know if Charlie will see the kids during the day.
As for the hassling Hasselhoffs, we're told they've hammered out a deal -- David will have dinner with the kids sometime this week (maybe turkey burgers). Presumably Pam does the honors tomorrow.
One split family that may be splitting for Thanksgiving -- Demi and Bruce. Rumor has it (no, not the kid) that the divorced couple, their three children and Moore's hubby, Ashton Kutcher, will all sit down together tomorrow. But as everyone knows, they're all friends. So don't be surprised if Bruno himself shows up for pie!