Getting Behind Jenna J. Is The Pits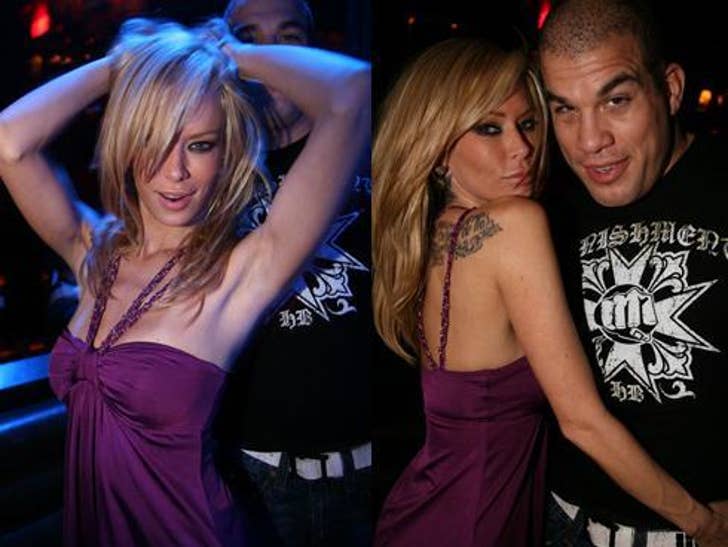 Jenna Jameson is tiny. Tito Ortiz is huge. And yet, she manages to make him disappear.

SpyOnVegas.com got these snaps of the bustiful porn princess as she preened inside Body English at Las Vegas' Hard Rock Hotel. Oh wait, is that Tito Ortiz in the background? Something was -- or some things were? -- distracting us.
All was made right, it seems, when Tito and his mug reappeared, though it was Jenna's right hand that was really making things interesting for Tito.